Skeedeen | Wednesday, April 15, 2009

It was, as far as I was concerned, a very disappointing day in terms of progress. Time in the shop ended up being rather severely limited by several external factors, the result being I didn't achieve what I'd hoped. And so it goes.

I continued work on the remaining removable parts, beginning with the folding engine box extension that I repaired yesterday. With the glue dry, I pared away the excess bungs and sanded everything smooth and clean through the various grits.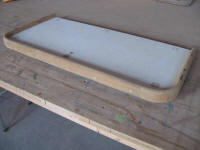 Next, I worked on the bi-fold louvered doors for the companionway. After some inspection, I determined that the finish on the inside surface of these doors was in fine shape and would require only a couple maintenance coats to restore, saving me from stripping that side. The exterior sides, however, required stripping with heat and scraper, a process that consumed much of the day's time.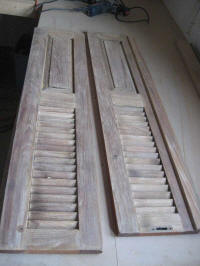 I managed to also strip the finish from the long coaming trim pieces before the end of the day, but I'd hoped at the onset to also be able to complete the sanding on all these parts, and even get them into varnish this day. Alas, it was not to be, but tomorrow would be better.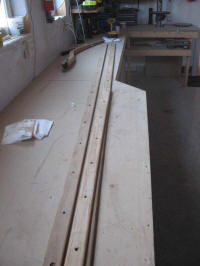 Total Billed Time on This Job Today: 4 hours