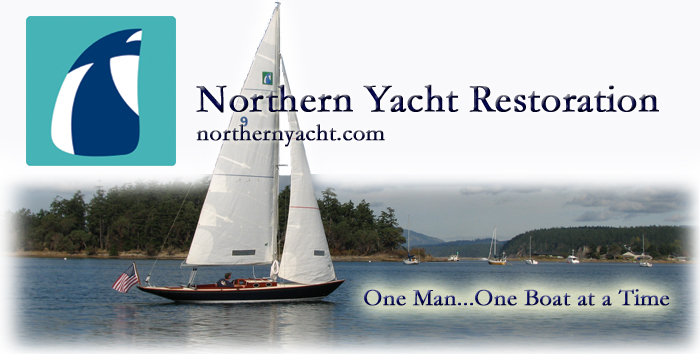 110 Cookson Lane | Whitefield, ME 04353 | 207-232-7600 | tim@lackeysailing.com
Home
| Contact Lackey Sailing |
Conversion Projects
|
Project Logs
|
Tim's Projects
|
Flotsam

S

ailmaster 131

| Friday, September 13, 2013

Before getting going on the day's sanding, I removed the final hardware from the two companionway hatches so I could sand those, along with the lazarette hatch.

Then, I sanded the decks as needed, and sanded the companionway hatches to remove old paint, as well as the lazarette hatch. I also sanded, as needed, the edges of the new bridgedeck panel to smooth and round them for tabbing.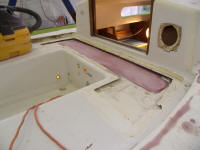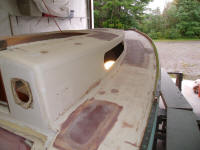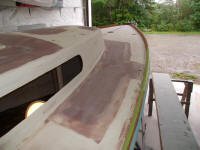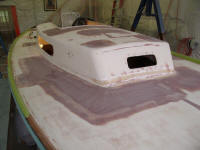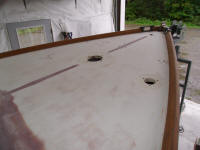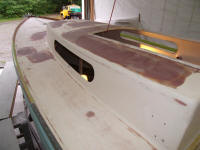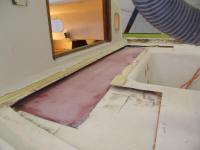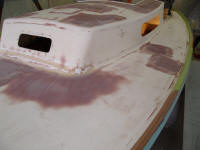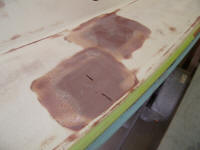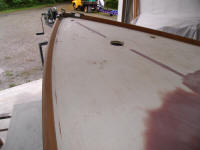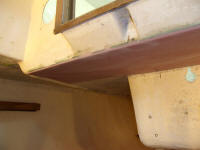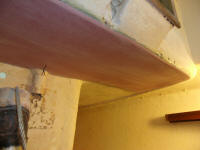 After measuring the bridgedeck for several sections of tabbing, I installed epoxy fillets where required to smooth variohs transtions between the bridgedeck and adjacent areas, then wet out and installed 6" tabbing with epoxy resin. The non-structural threads holding the stitched material together tended to pull out during isntallation, leaving annoyhing but ultimately harmless threads hanging down as seen in the photos.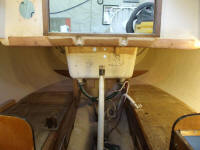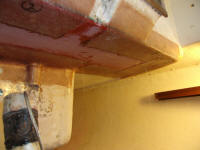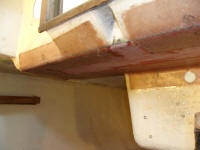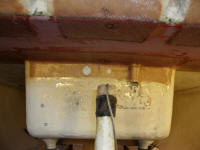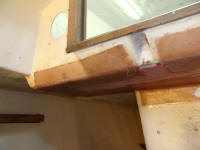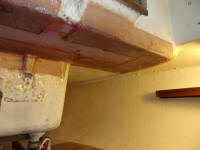 Finally, I applied another round of fairing filler where required on the decks and hatches.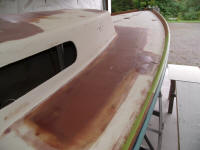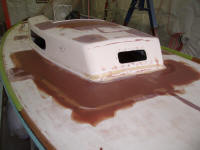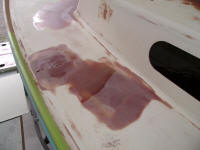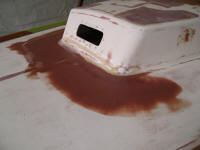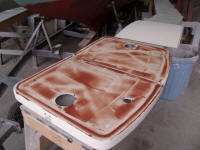 Total Time Billed on This Job Today: 5 hours