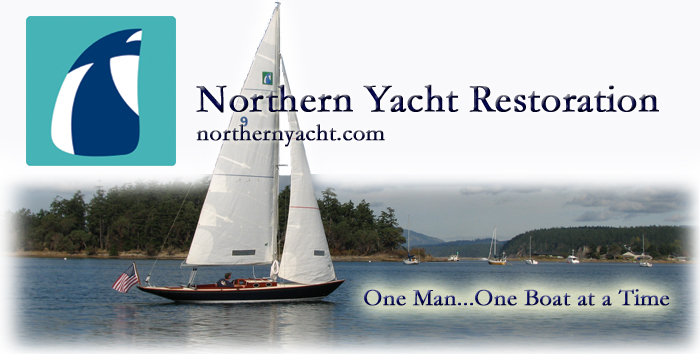 110 Cookson Lane | Whitefield, ME 04353 | 207-232-7600 | tim@lackeysailing.com
Home
| Contact Lackey Sailing |
Conversion Projects
|
Project Logs
|
Tim's Projects
|
Flotsam

S

ailmaster 131

| Thursday, September 12, 2013

The day's first order of business was yet another round of sanding, though each session was becoming shorter as more and more areas of the deck reached their necessary levels of surface prep.

Afterwards, I vacuumed and solvent-washed, and applied additional fairing compound where required, mostly on the starboarrd sidedeck and various spot-filling elsewhere.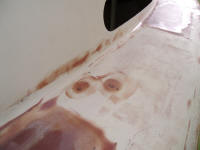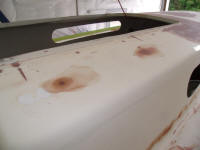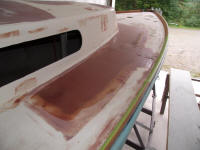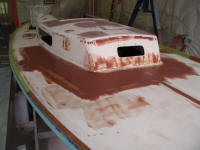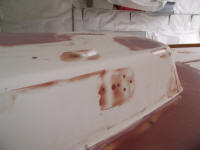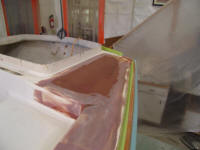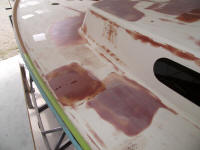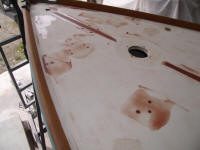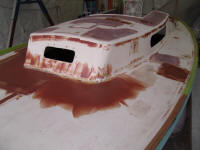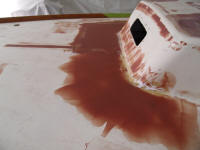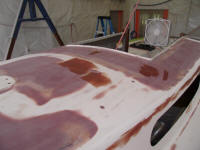 Preparing another boat for departure from the yard, and assisting to see her on her way, took up a portion of the morning and a good chunk of the afternoon, but I wanted to get the next steps in the bridgedeck repair underway. After some basic measurements, I cut a piece of 1/8" thick fiberglass to the size needed to cover the bottom of the opening, while overlapping the edges to the extent possible. I temporarily propped the cut section in position beneath to check the fit. This section would form the new bottom skin of the structure, and tie the area back in with the adjacent materials.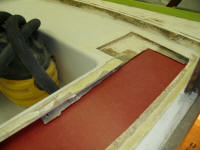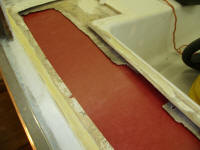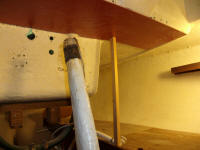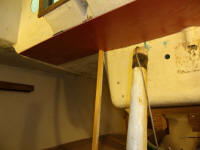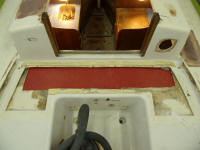 Satisfied with the fit, I removed the panel and sanded away the smooth factory surface from both sides. After cleaning, I secured the panel from beneath with epoxy adhesive, holding it securely in position with several braces from beneath and weight above as needed.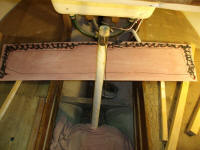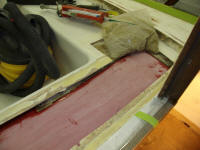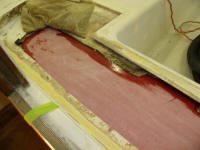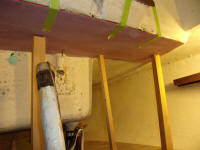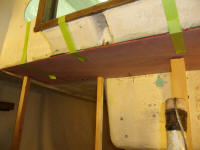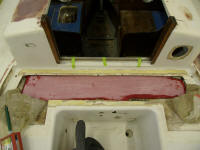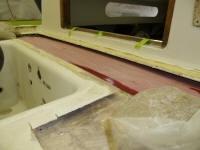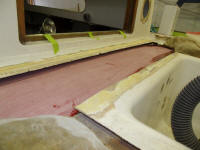 I left the adhesive to cure before continuing. Later, I'd tab in the edges of the panel from beneath to fully tie it in with the adjacent deck areas, then rebuild the core and top skin from the cockpit side as with other areas of the deck.

Total Time Billed on This Job Today: 5.75 hours