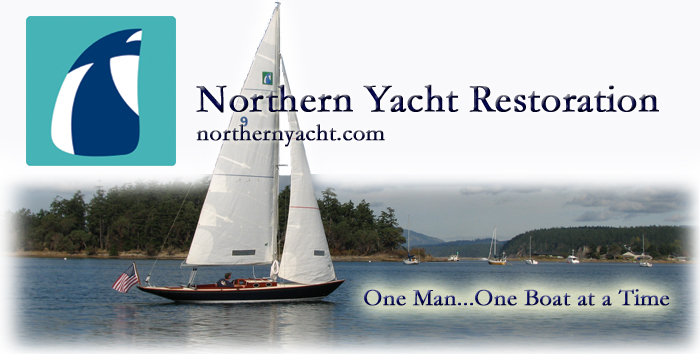 110 Cookson Lane | Whitefield, ME 04353 | 207-232-7600 | tim@lackeysailing.com
Home
| Contact Lackey Sailing |
Conversion Projects
|
Project Logs
|
Tim's Projects
|
Flotsam

S

ailmaster 131

| Wednesday, November 6, 2013

In the cabin, I continued work on the overhead painting--the second and probably final coat of semi-gloss on these areas--and varnish work on the trim and bulkheads, this time with satin varnish aiming towards a final finish.

Meanwhile, I continued the varnish work on the various trim pieces I'd milled earlier.

The center section of the cabin sole, to which I'd glued a new board to make up for a missing one, required more time in the clamps before continuing work, but I pressed on with the three remaining sections, removing the old finish and sanding them clean before applying the first coat of thinned varnish.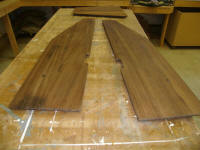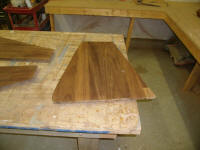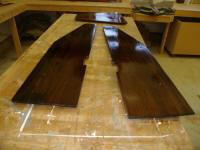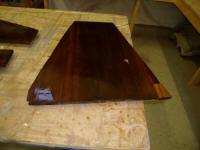 Total Time Billed on This Job Today: 5.5 hours