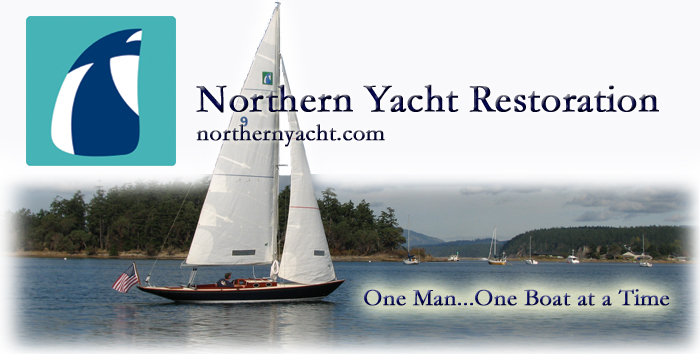 110 Cookson Lane | Whitefield, ME 04353 | 207-232-7600 | tim@lackeysailing.com
Home
| Contact Lackey Sailing |
Conversion Projects
|
Project Logs
|
Tim's Projects
|
Flotsam

S

ailmaster 131

| Tuesday, November 5, 2013

I got started with the galley countertops, and applied contact cement to the plywood substrate and the laminate itself, then allowed it to dry before mating the parts and trimming the excess. I'd hold off installing the counters till the ongoing varnish work was complete.

Back inside the boat, I continued the paint work on the overhead, applying the first of two or three finish coats of white semi-gloss enamel.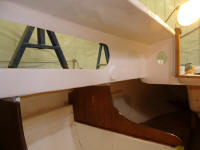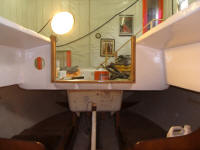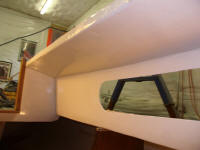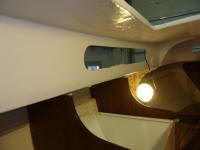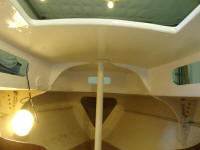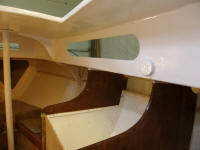 Afterwards, I applied another coat of varnish to the main bulkheads and trim.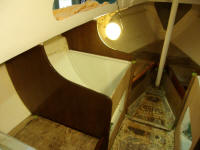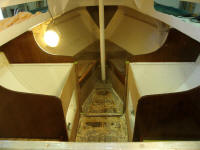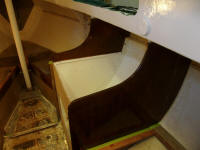 Down in the woodshop, I milled several pieces of new mahogany trim for the galley countertop fiddles and edge trim around the countertops and cabinets, then applied a sealer coat of varnish to the new pieces.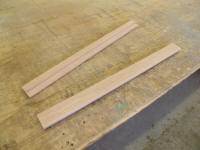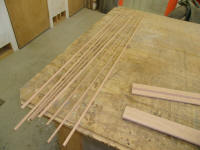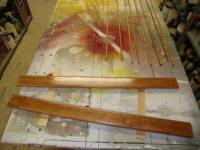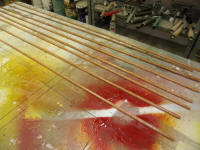 The original cabin sole floorboards required some attention, so I removed them from storage and assembled them on the bench for inspection. I removed various unnecessary bits and pieces, and took care of a few small repairs to a couple of the sections that needed regluing and, in one case, a new section of board to replace a missing piece. I left the repair work to cure overnight.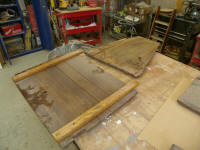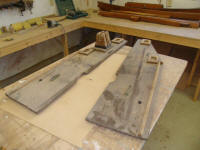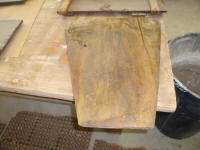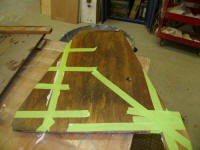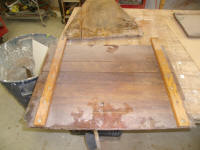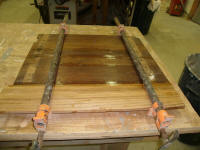 Total Time Billed on This Job Today: 7 hours