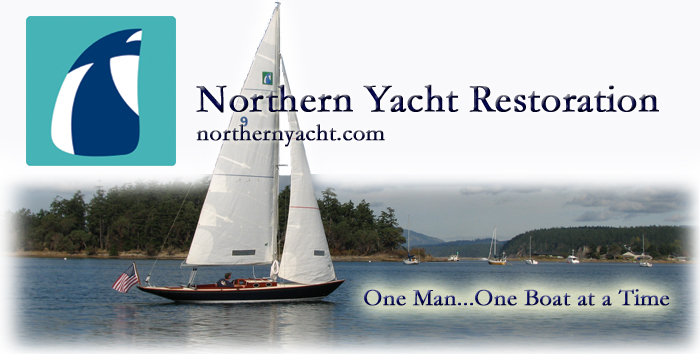 110 Cookson Lane | Whitefield, ME 04353 | 207-232-7600 | tim@lackeysailing.com
Home
| Contact Lackey Sailing |
Conversion Projects
|
Project Logs
|
Tim's Projects
|
Flotsam

S

ailmaster 131

| Monday, November 4, 2013

With a short day planned for Monday, thanks to some other commitments, I took part of the day Sunday to advance the interior work and keep the process moving along. After final preparations, I painted the insides of the two galley lockers with white Bilgekote, coating all surfaces within.

Afterwards, I masked off and applied a sealer coat of varnish to the four main bulkheads and the mahogany berth trim.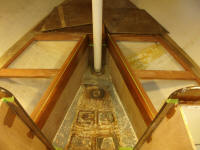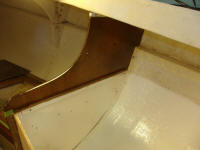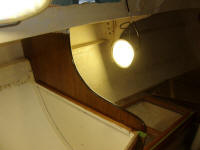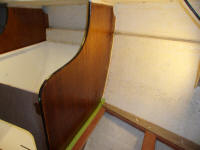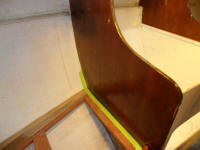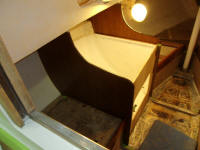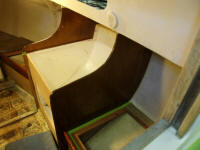 Tinally, I touched up the bottom paint below the boottop.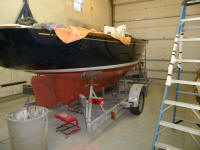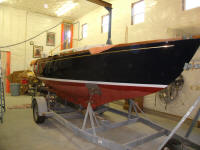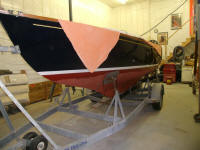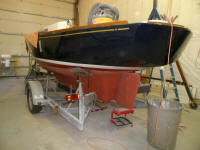 On Monday, I continued in this general direction. The galley lockers required a second coat of white paint, as the areas of raw wood had soaked up the first coat.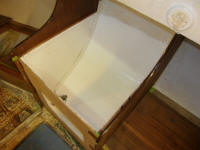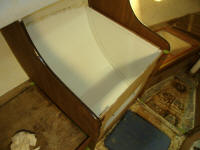 With numerous areas to paint in the interior, and relatively tight spaces, I had to carve the work into manageable sections. To this end, I decided to start work on the overhead and cabin trunk, which I could complete concurrently with the other interior finishing work. So after final surface preparations, I applied a coat of primer to these areas.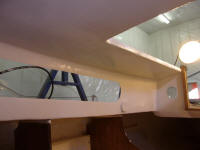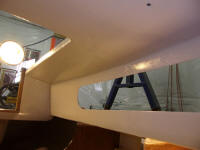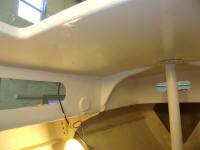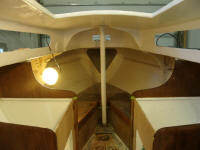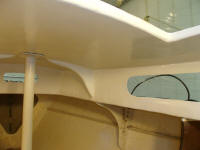 To wrap up the work for the day, I applied a second coat of varnish to the trim and bulkheads (I'd lightly sanded these areas at the start of the day).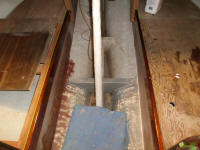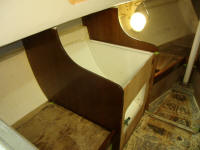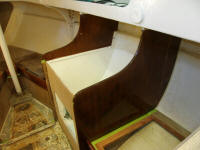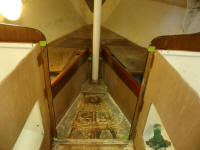 Total Time Billed on This Job Today: 5.25 hours