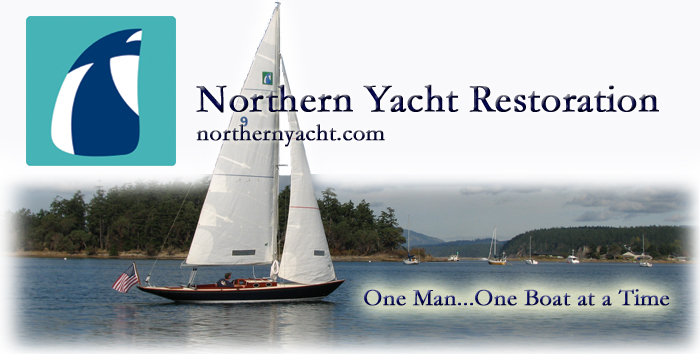 110 Cookson Lane | Whitefield, ME 04353 | 207-232-7600 | tim@lackeysailing.com
Home
| Contact Lackey Sailing |
Conversion Projects
|
Project Logs
|
Tim's Projects
|
Flotsam

S

ailmaster 131

| Tuesday, December 10, 2013

With the project close to wrapping up, only a few small details remained, some of which I could take care of now, others of which awaited a final parts delivery.

From sheet vinyl that matched the covestripe, I prepared two arrowhead logos to complete the covestripe, working off a rubbing of the molded recesses.

I replaced an aluminum trim strip on the companionway with a bronze one.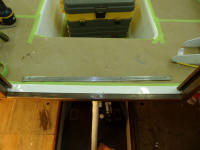 Late in the day, I installed new rocker switches in the electrical panel, which took care of the problems I'd noted earlier and rendered the lighting operational. I'd ordered a bronze sternlight to match the sidelights, but it wasn't yet on hand.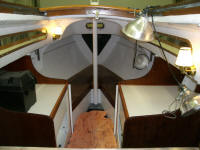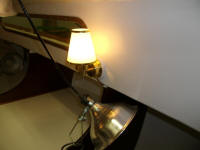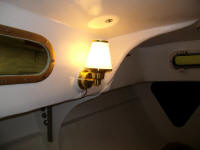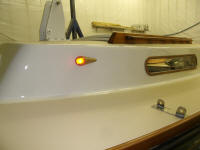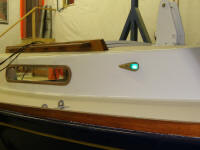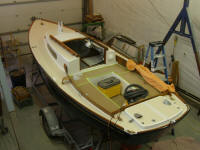 Total Time Billed on This Job Today: 2.5 hours