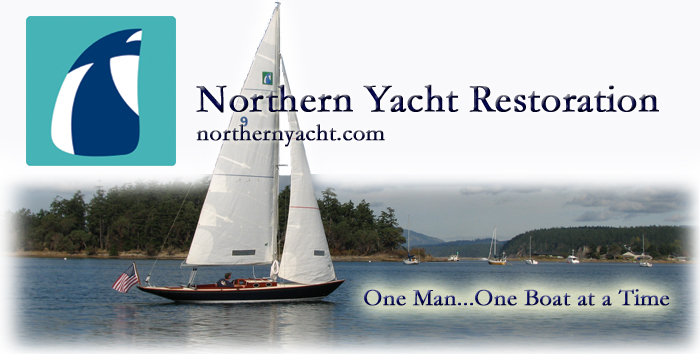 110 Cookson Lane | Whitefield, ME 04353 | 207-232-7600 | tim@lackeysailing.com
Home
| Contact Lackey Sailing |
Conversion Projects
|
Project Logs
|
Tim's Projects
|
Flotsam

S

ailmaster 131

| Wednesday, December 11, 2013

The final remaining task for now was to reinstall the centerboard winch. After aligning the bracket in its proper position, I marked for screw holes in the underside of the bridgedeck, then drilled and tapped into the fiberglass for two bolts. During reconstruction, I'd installed a solid fiberglass pad within the deck for this purpose. Once the bracket was back in place, I reinstalled the winch with a new shaft and fasteners.

This completed the interior work.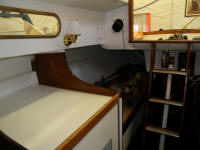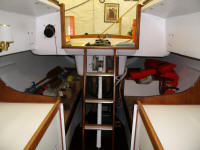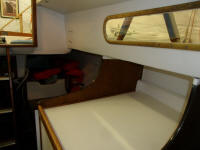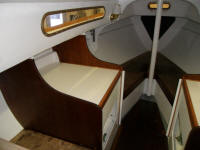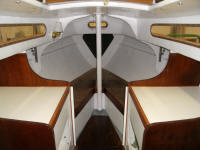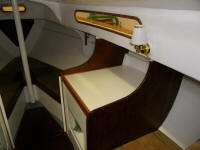 In order to make room for another boat, I prepared to move the boat outside. I built a simple framework, with bows to hold the cover away from the hull paint, and tarped the boat so I could move her in the near future.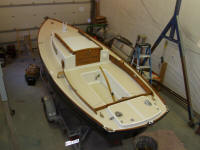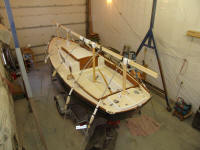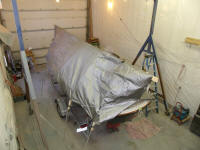 Total Time Billed on This Job Today: 3.5 hours