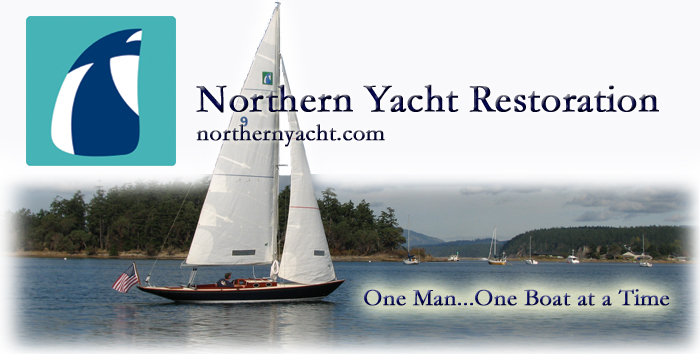 110 Cookson Lane | Whitefield, ME 04353 | 207-232-7600 | tim@lackeysailing.com
Home
| Contact Lackey Sailing |
Conversion Projects
|
Project Logs
|
Tim's Projects
|
Flotsam

S

ailmaster 131

| Friday, August 30, 2013

After removing the core weights and lightly water-washing the epoxy, I sanded all areas to remove epoxy squeezeout and so forth, and cleaned up afterwards.

After final preparations, I installed the new core in the starboard sidedeck, using epoxy adhesive and securing the core with weights to hold it in place while the epoxy cured.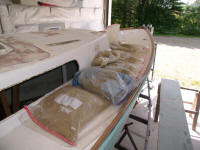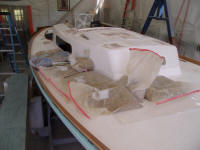 With paper, I made patterns of all the newly-cored areas on the coachroof, poop deck, and elsewhere on the sidedecks, and prepared two layers of biaxial cloth for each area to form the new top skin. This approximated the thickness of the original skin, though the new material would be stronger.

To prepare the cored surfaces, I applied a skim of thickened epoxy to fill kerfs and any remaining voids between the core and the adjacent areas. Then, in several operations, I wet out and installed the new fiberglass cloth in epoxy resin.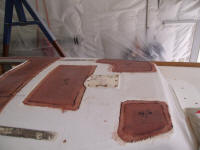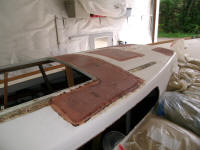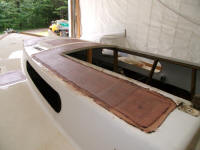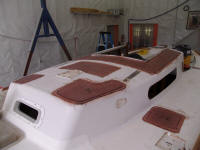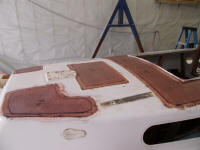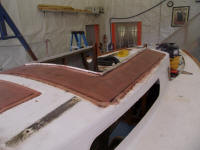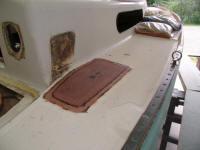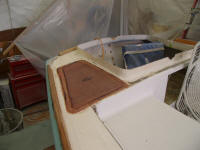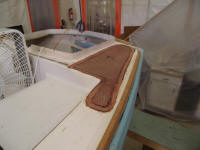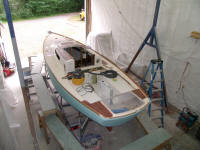 Total Time Billed on This Job Today: 7 hours