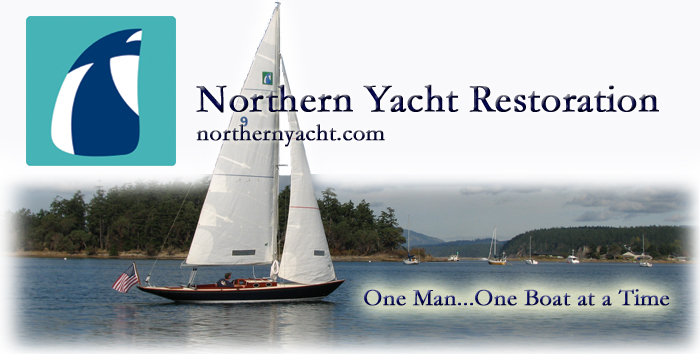 110 Cookson Lane | Whitefield, ME 04353 | 207-232-7600 | tim@lackeysailing.com
Home
| Contact Lackey Sailing |
Conversion Projects
|
Project Logs
|
Tim's Projects
|
Flotsam

S

ailmaster 131

| Thursday, August 29, 2013

With its large opening, and the core removed, the cabin top had become rather flimsy, so I built a simple support structure in the cabin to hold it in its proper position during the recoring steps ahead.

After cleaning all the areas under repair, I patterned the coach roof and cut new 3/8" balsa core to fit as required.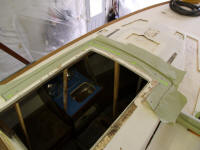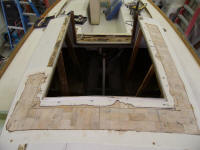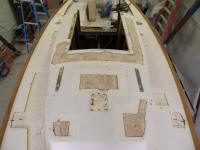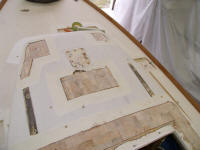 After final preparations, I installed the new core, beginning with the large area that wrapped around the companionway. Before beginning, I applied epoxy resin to both sides of the core pieces to soak the scrim and the exposed side before installation. Then, I installed thickened epoxy adhesive inside the overhanging edges of the space, and inserted the slim pieces of core I'd cut for those areas before spreading additional epoxy adhesive with a notched applicator and pressing the remaining core into place.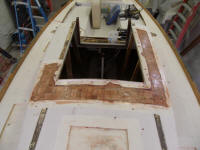 To press the core securely into the adhesive, I weighted the whole area with sand bags.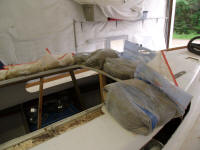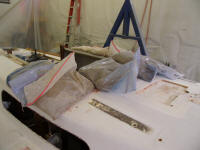 I continued the process with the three smaller sections of coach roof core, completing that area. My sandbags were in rough shape after many uses.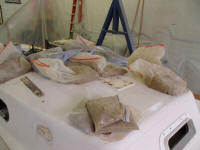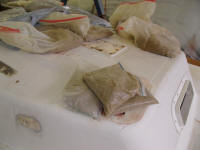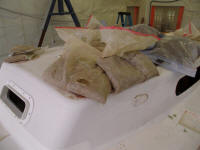 Later, I created patterns of the remaining areas on the sidedecks and poop deck, and cut out the new core from 1/2" balsa. I left squares around the chainplates on each side, which I'd later fill with solid fiberglass.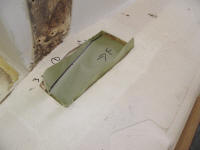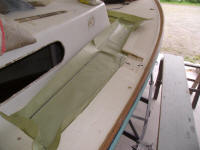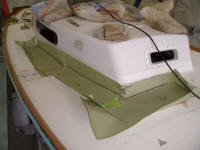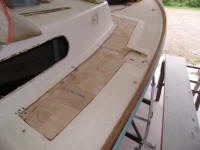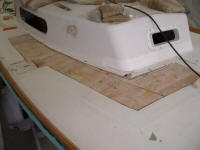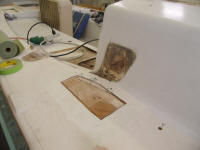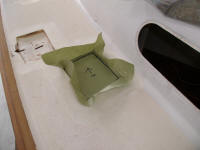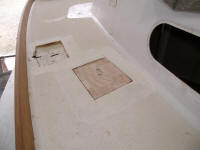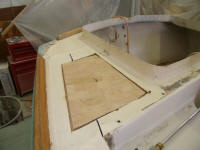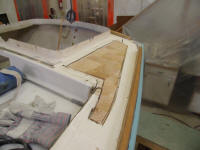 After pre-treating the core with resin, I installed four of the smaller sections using the same techniques as on the coachroof. I didn't have enough weights, so I left the large starboard sidedeck section for another time.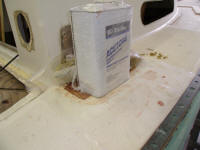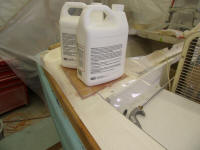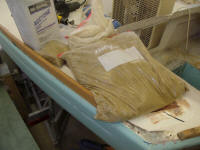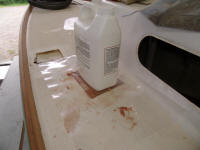 Total Time Billed on This Job Today: 8.25 hours