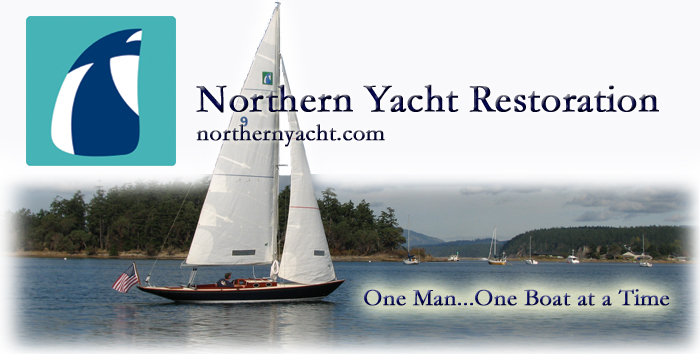 110 Cookson Lane | Whitefield, ME 04353 | 207-232-7600 | tim@lackeysailing.com
Home
| Contact Lackey Sailing |
Conversion Projects
|
Project Logs
|
Tim's Projects
|
Flotsam

S

ailmaster 131

| Wednesday, August 21, 2013

The hull required two additional rounds of sanding, this time with 80-120 grit on a vibrating sander. These rounds essentially completed the major portion of the surfacing work, but there were a few isolated areas where I decided to apply a final round of fairing filler to take care of minor pinholes. I'd take care of any further detail work later, after high-build primer.

With a heat gun and scraper, I stripped the old finish from the cockpit coamings and after coaming. Then, I sanded the surfaces with 80 grit to remove final bits of finish and even out the wood for cleaning. Outside, I scrubbed the wood with a mild cleanser/bleach in an attempt to brighten the wood and remove minor stains. I let the wood dry and brought the coamings back inside for further work in the near future.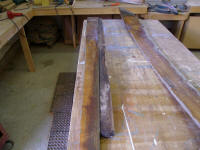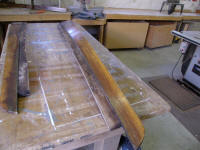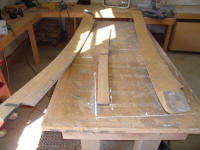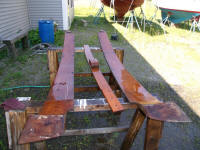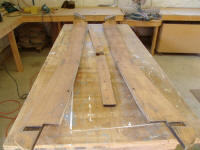 Meanwhile, I used the heat gun and scraper to remove the old finish from the toerails on all sides, bringing me to the end of the day.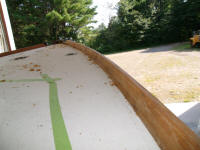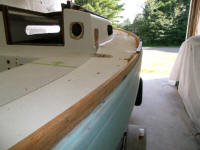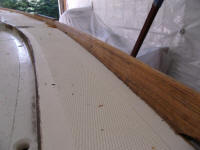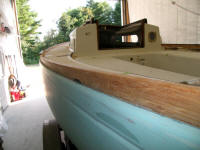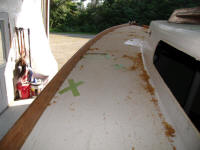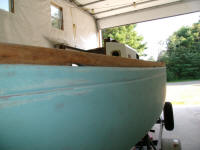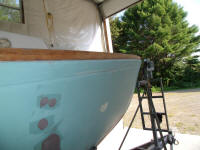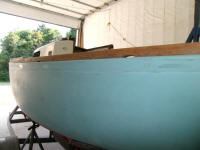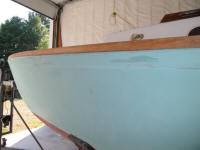 Total Time Billed on This Job Today: 7.25 hours