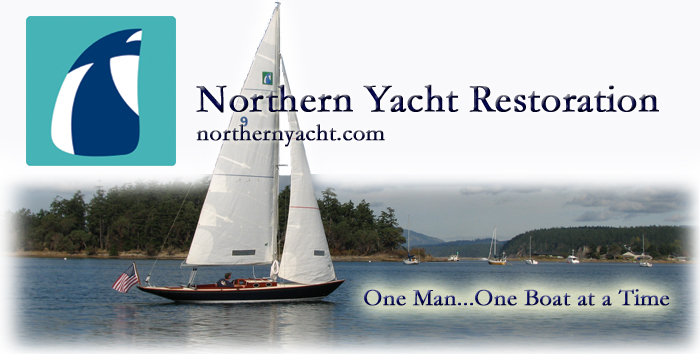 110 Cookson Lane | Whitefield, ME 04353 | 207-232-7600 | tim@lackeysailing.com
Home
| Contact Lackey Sailing |
Conversion Projects
|
Project Logs
|
Tim's Projects
|
Flotsam

Patience | Thursday, May 21, 2015

With some new materials now on hand, I could get back to a few projects on board, starting with the galley sink and icebox drains. Starting with a collection of bronze fittings, I assembled a tee fitting to combine the two drains, as before, plus an adapter to convert from the 3/4" drain size on the sink to the 1/2" sea valve size.

I completed the installation with new heavy-wall reinforced hose and new clamps.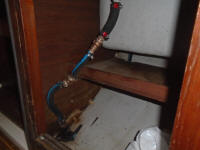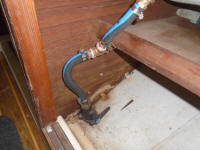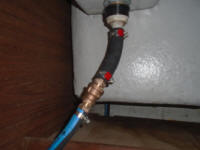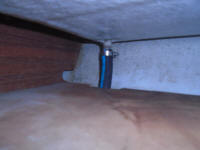 At the stern, I installed new 1-1/2" drain hose for the cockpit scuppers.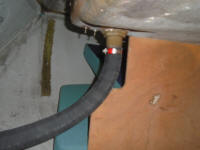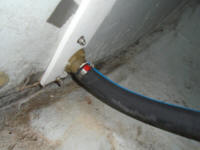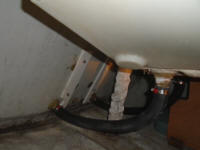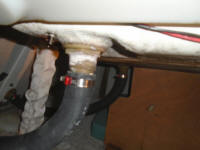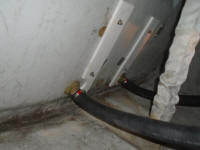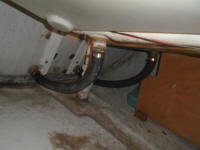 Afterwards, I used scraps of the 3/4" and 1-1/2" hose to start to determine where--and how--to run the lines for the two bilge pumps into the sump area. Options were limited by the shallowness of the bilge in other areas (other than the one section containing the sump, the bilge areas beneath the floorboards were not deep enough even for 3/4" hose). What I wanted and hoped to do was run both lines to port and into the new space created by the water tank removal; from there, it'd be a clean and neat run aft to the transom, through the galley and port quarterberth areas.

Any such hoses would need to run through a portion of the fiberglass structural grid that defined all the spaces on board, and there'd be enough room for the smaller electric pump hose to run as planned and beneath the floorboards. The 1-1/2" hose for the manual pump, however, would be a tight fit anywhere in the space, but it might be possible at the aftermost corner. Otherwise, I might need to adapt this hose down to a smaller size for the run into the sump.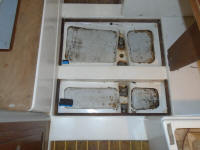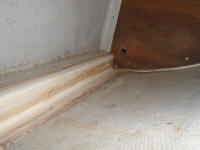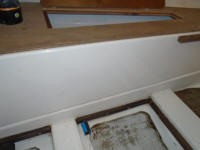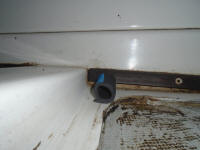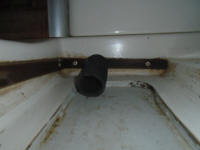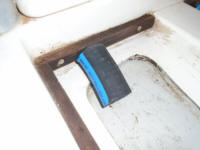 With the day running out, I wasn't ready to commit and prepare the holes at this point, but that would happen soon, once I'd figured out exactly where to do so.

Total Time Billed on This Job Today: 2 hours
0600 Weather Report:
32°, touch of frost. Forecast for the day: