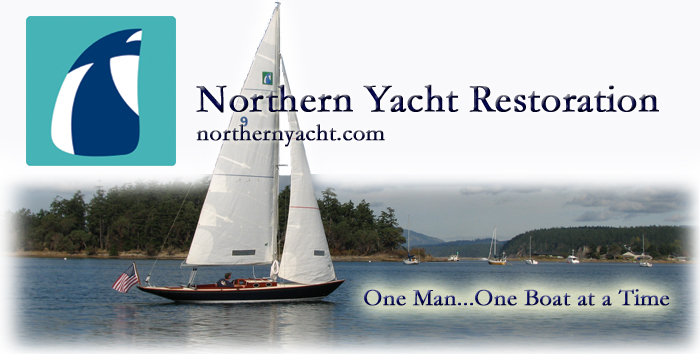 110 Cookson Lane | Whitefield, ME 04353 | 207-232-7600 | tim@lackeysailing.com
Home
| Contact Lackey Sailing |
Conversion Projects
|
Project Logs
|
Tim's Projects
|
Flotsam

Ms Lynne G | Saturday-Sunday, September 13-14, 2014

Over the weekend, I continued work in the cockpit to keep that process moving along, beginning on Saturday by washing and sanding the new top laminate to feather the edges as needed and otherwise prepare the surface for the next steps. After cleaning up, I applied the first round of fairing filler to the area, to fill the minor low areas and the weave of the cloth.

The next day, once the first round of filler had cured, I washed and sanded once more, then applied a second coat as needed.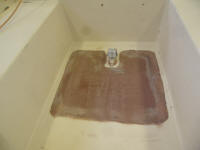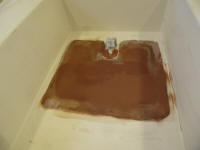 Outdoors, I enrobed the mast in some tubular plastic before setting it aside across the yard for storage.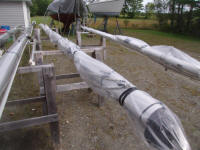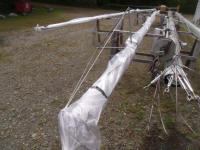 Total Time Billed on This Job Today: 2.5 Hours