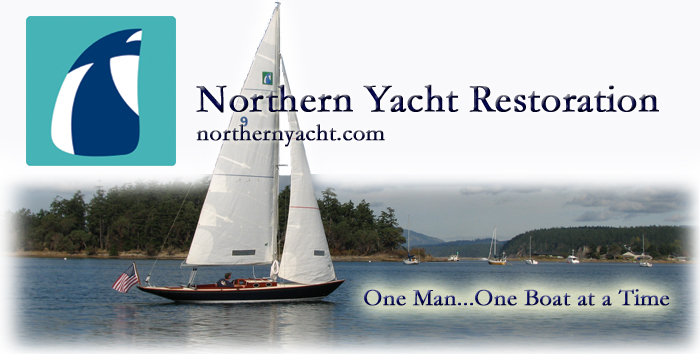 110 Cookson Lane | Whitefield, ME 04353 | 207-232-7600 | tim@lackeysailing.com
Home
| Contact Lackey Sailing |
Conversion Projects
|
Project Logs
|
Tim's Projects
|
Flotsam

Ms Lynne G | Tuesday, September 9, 2014

The usual cycle of things meant that once more, I started the day behind the sander, and worked my way through the various deck patches inside and out as needed before turning to the new fiberglass on the hull-deck joint. I was pleased with how well the deck patches (ports and instruments) had come out, as they required only minor additional work from here.


I sanded the new fiberglass at the hull-deck joint lightly to remove rough edges and to start feathering the edges into the adjacent surfaces. The staggered widths of tabbing, along with the ground-out edges of hull and deck, worked together to keep the new fiberglass essentially flush with the adjacent surfaces as anticipated, and leant an air of permanence and strength to the whole boat.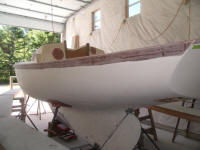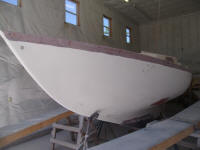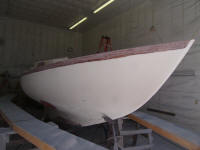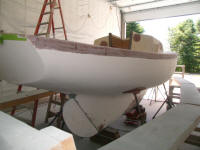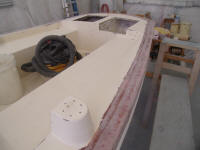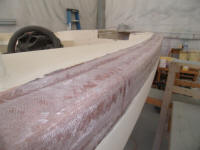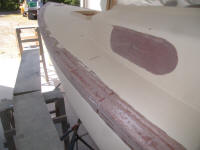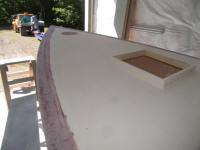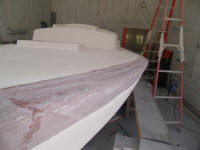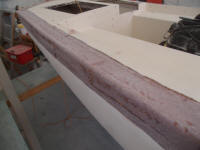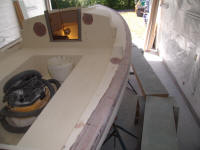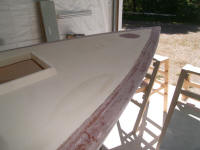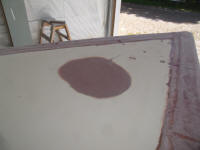 The various small fastener holes hither and thither on deck were all set for now, pending a round of fine fairing compound a little later, and the port, chainpipe, and instrument patches required just minor tweaking with a second round of fairing compound for now. This time, I remembered to apply fairing compound to the deck hatches as required (minor work only), which I'd managed to forget the first couple go-rounds. I also applied fairing compound as needed to the insides of the various deck patches, but forgot to photograph it.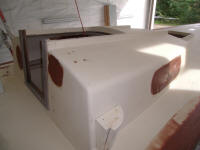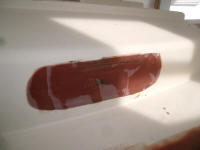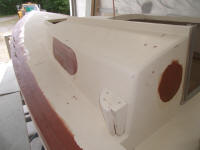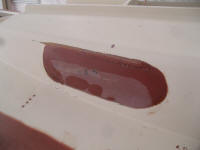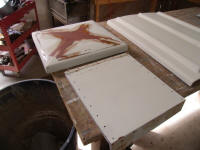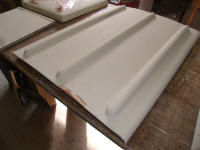 Next, I applied the first round of fairing compound to the hull-deck joint, beginning to fill the weave of the cloth and feather out the edges into the adjacent hull and deck.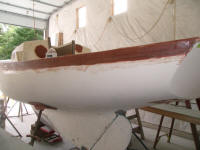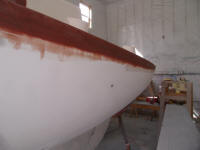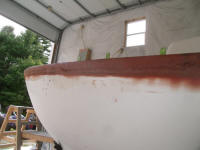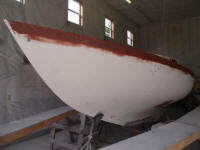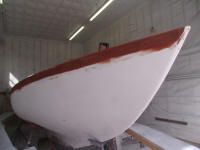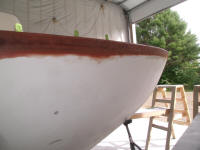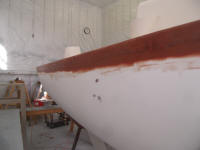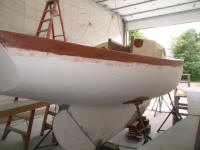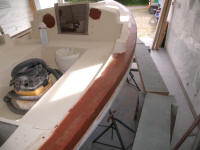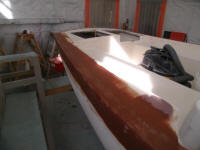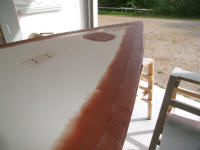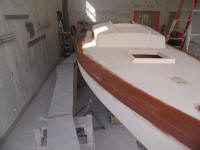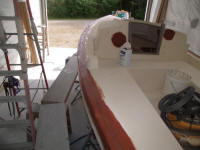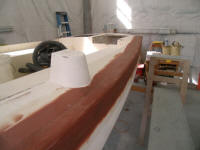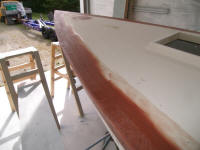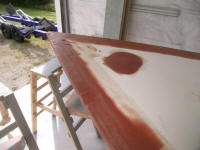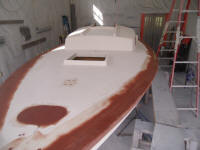 Finally, I installed new tabbing at the transom edge, keeping it away from the molded-in hull number to starboard.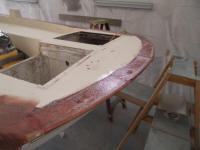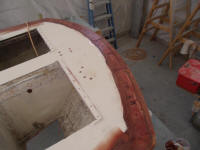 Total Time Billed on This Job Today: 7 Hours