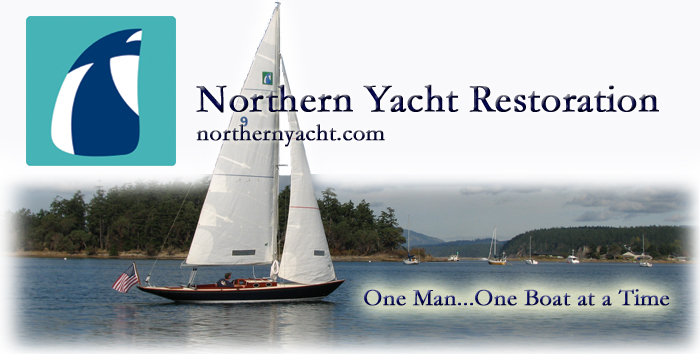 110 Cookson Lane | Whitefield, ME 04353 | 207-232-7600 | tim@lackeysailing.com
Home
| Contact Lackey Sailing |
Conversion Projects
|
Project Logs
|
Tim's Projects
|
Flotsam

Ms Lynne G | Monday, September 8, 2014

After the usual water wash and dry, I sanded the new fiberglass patches inside and out, along with the various filled fastener holes on the decks.

After cleaning up, and some additional preparations (including filling minor low spots on the insides of the new patches, and cutting fiberglass to fit), I installed fiberglass patches over the inside surfaces of the ports, chain pipe, water tank fill, and instrument holes.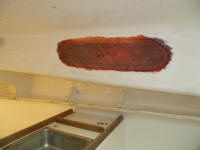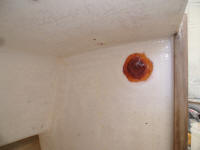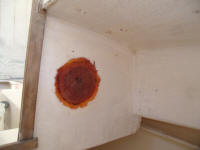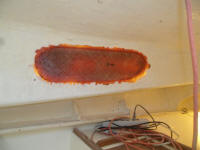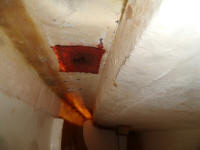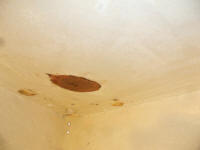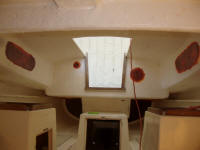 Back on deck, I applied a second round of fairing filler to the fastener holes and so forth, and a first coat on the new larger patches.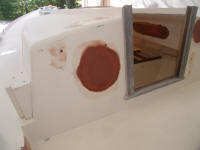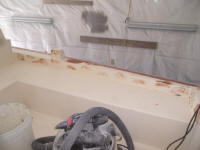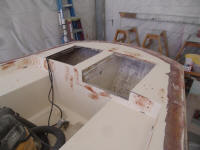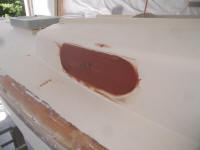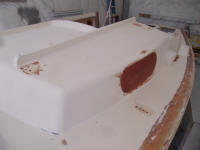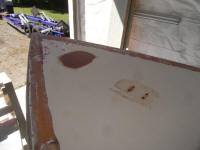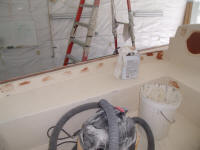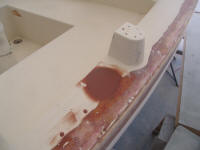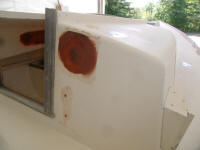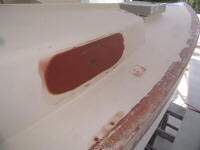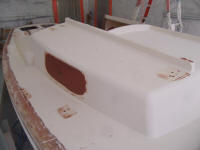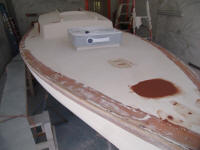 Next, I turned to the gunwale project. To begin, I masked off the hull just beneath the ground area that I'd prepared, and installed some paper beneath the tape to protect the hull against the inevitable resin drips. After some final preparations, I spent the remainder of the day installing two layers of tabbing--6" and 4" wide--over the hull-deck joint on both sides, from stem to stern. I'd previously cut tabbing into 24" lengths to make installation manageable, and I staggered the seams between the two layers by 50% to ensure consistent coverage. I left the transom area for another time.

Though the new tabbing would add substantial strength to the joint, its main purpose, along with the smooth curve I'd milled into the edge, was to provide a consistent and fair visual surface outboard of the new toerail while concealing the actual seam between hull and deck.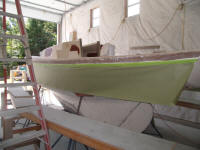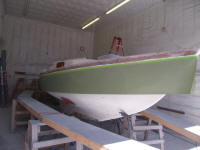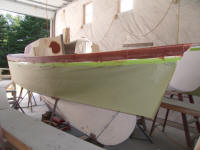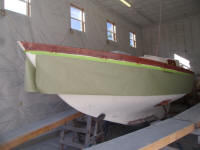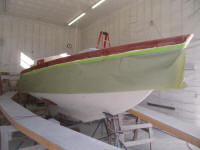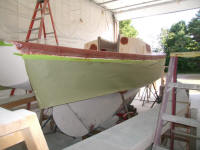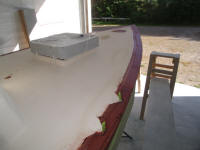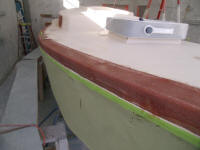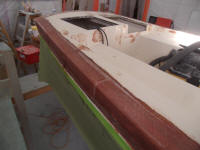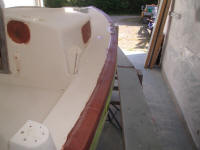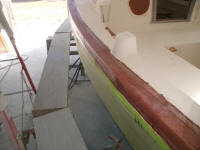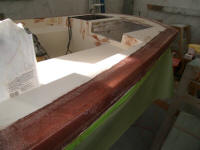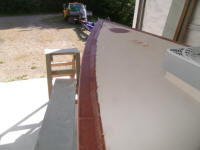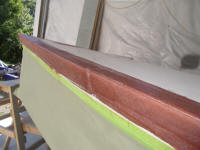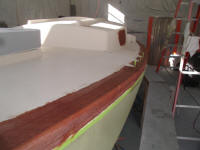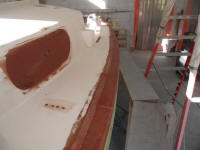 Total Time Billed on This Job Today: 7.75 Hours