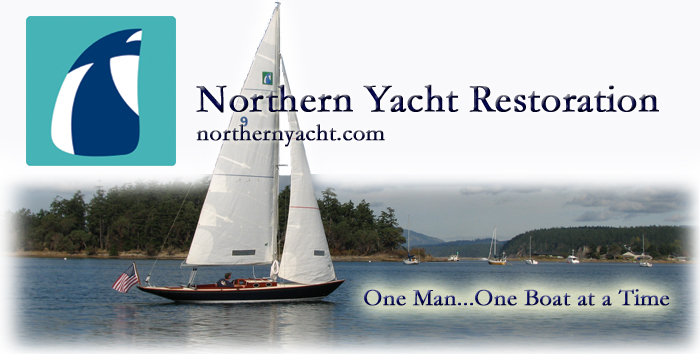 110 Cookson Lane | Whitefield, ME 04353 | 207-232-7600 | tim@lackeysailing.com
Home
| Contact Lackey Sailing |
Conversion Projects
|
Project Logs
|
Tim's Projects
|
Flotsam

Ms Lynne G | Saturday, September 6, 2014

Since I was already working on another boat's spars, it seemed an opportune time to take care of the minor work required to Ms Lynne G's mast. First on the short list: remove the wiring and single mast light. This was a straightforward task.

Afterwards, I decided to install the new stays and shrouds, which had come along with the boat and had never been installed. Installation using the original clevis pins and new cotter pins was straightforward. For the moment, I left the original bronze turnbuckles in storage. I'd soon cover and move the mast to a storage area.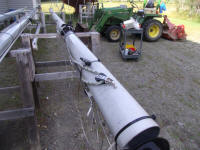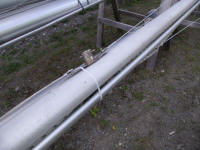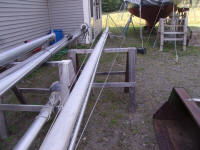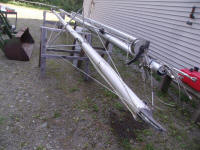 Total Time Billed on This Job Today: 1.25 Hours