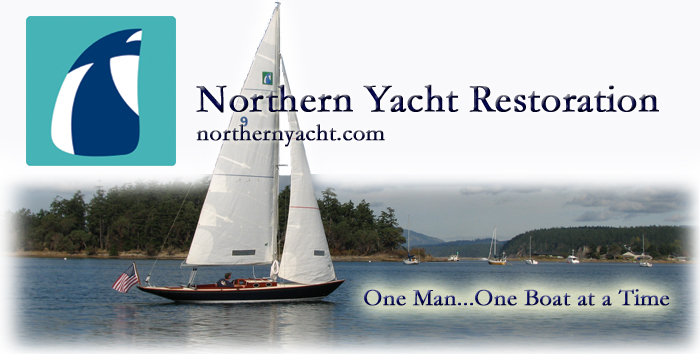 110 Cookson Lane | Whitefield, ME 04353 | 207-232-7600 | tim@lackeysailing.com
Home
| Contact Lackey Sailing |
Conversion Projects
|
Project Logs
|
Tim's Projects
|
Flotsam

Ms Lynne G | Thursday, October 30, 2014

The final pieces of exterior trim to replicate were the three sections of the aft cockpit coaming, plus the coaming block caps. Using the original pieces as templates, I marked and cut out the new pieces from a piece of teak stock.

I used a router to ease various edges on all the new coaming pieces, including the coamings themselves, then sanded everything clean and smooth through 220 grit to prepare for varnishing. Since these pieces would be permanently installed and bunged in place, I'd complete most of the varnish once they were installed, but first I wanted to get a couple coats on everything, particularly the bonding surfaces (back sides), starting with a sealer coat of varnish on all surfaces.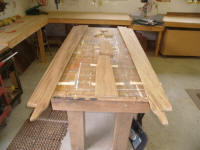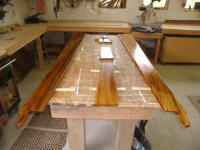 To continue work on deck, I masked off around the toerail to prepare for varnish coats, which I'd be working on for the next several days, and also masked off the nonskid areas to prepare for that project in the immediate future.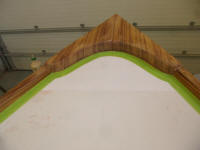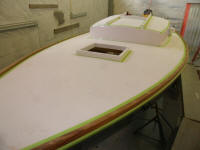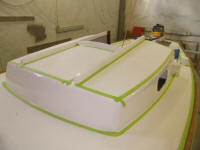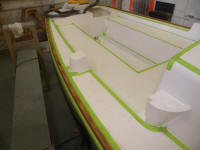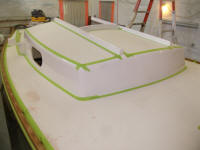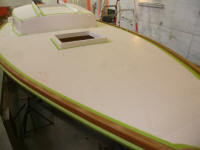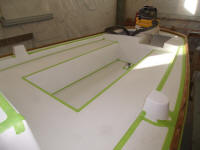 At the bow, where I'd extended the gloss paint to a point well aft to allow for the final position and shape of the stem toerail pieces, I now sanded the gloss paint within the newly-masked border lines to prepare that area for nonskid paint, removing the gloss and smoothing the transition to the primed section of the deck. Elsewhere, the toerail sealant and toerail installation process had stained the deck primer in some areas, so as needed I lightly sanded the primer to remove the staining.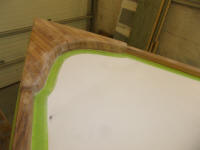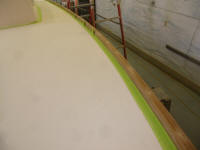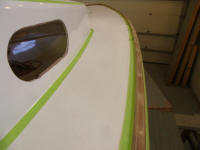 After lightly sanding the toerails, and cleaning up the deck and wood as needed, I applied a coat of varnish to the toerails. I'd continue daily coats for the next week or so.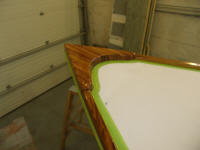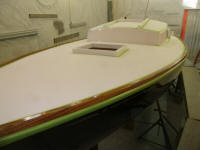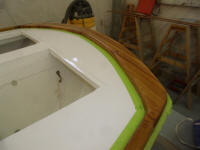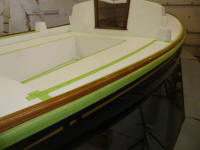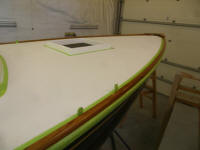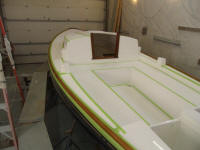 Total Time Billed on This Job Today: 8 Hours