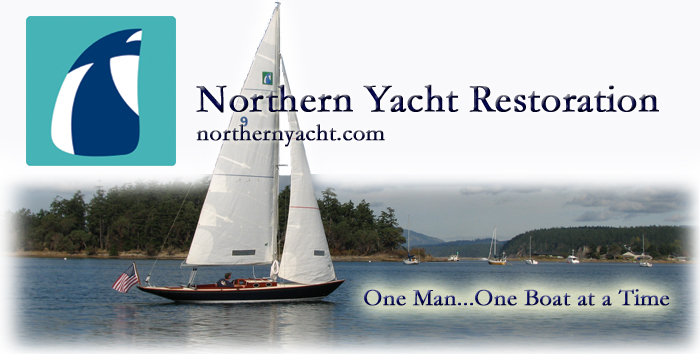 110 Cookson Lane | Whitefield, ME 04353 | 207-232-7600 | tim@lackeysailing.com
Home
| Contact Lackey Sailing |
Conversion Projects
|
Project Logs
|
Tim's Projects
|
Flotsam

Ms Lynne G | Friday, October 31, 2014

After lightly sanding the toerails and coamings, preparing them for more varnish later, I turned to the fixed ports. I was excited to install these, as they were handsome units and I knew they'd be an important accent to the boat. And a boat never looks finished till the raw port openings are filled.

Installation was straightforward. These fixed deadlights featured a flanged main body with spigot, and an exterior trim ring. The two pieces did not rely upon one another for installation, which made the process more simple.

For each side, I began from inside the cabin and installed the main port body. After checking from outside and making minor adjustments to the ports' positions within their openings, aiming for a consistent gap around the port, I drilled and tapped the cabin sides for the #10 screws required to secure the ports. Outside once more, I installed nuts (no washers since I was worried about a height clearance issue beneath the trim ring, then nipped off the excess bolt length.

Next, I clamped the trim ring in position, keeping an even reveal around the spigot, and drilled and tapped for fasteners into the cabin side, partially dry-fitting the ring with a few screws before drilling and tapping the final holes. After removing the trim ring and cleaning up the drill spoils and dust, I applied sealant in the gap around the port body, and substantial amounts over all the nuts and bolts from inside, plus the new holes to secure the trim ring. With no sealant on the inside by design, the watertight integrity depended on the trim ring and associated sealant, so I didn't skimp on the sealant. Then, I installed the trim rings with 1/2" machine screws into the tapped holes.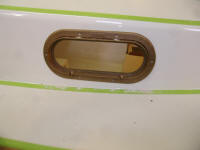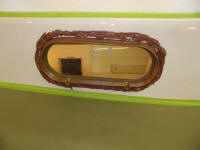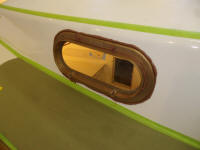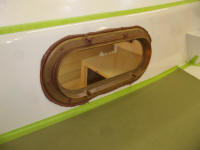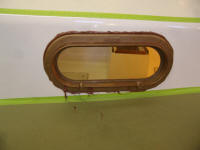 Finally, I cleaned up the excess sealant.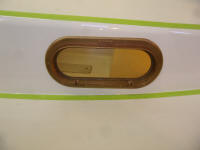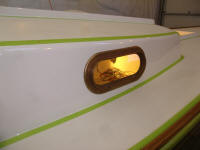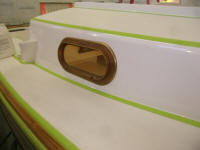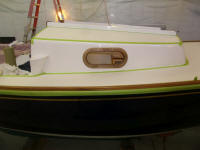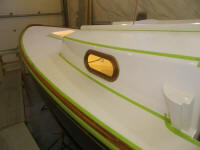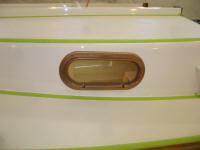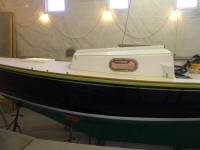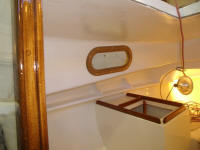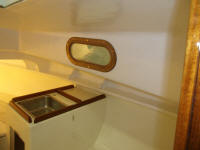 After final preparations--vacuum and solvent wash--I applied the first of two coats of light cream-colored nonskid paint to the deck areas.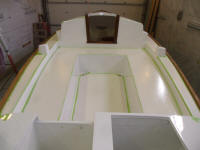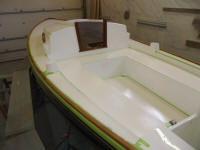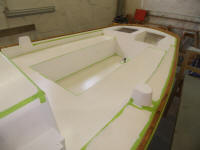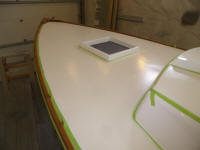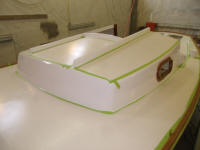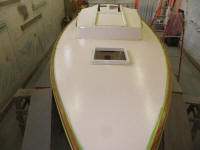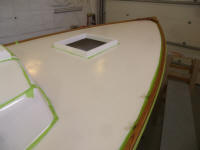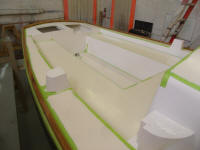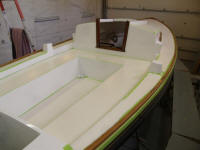 Finally, I applied another coat of varnish to the toerails and coamings.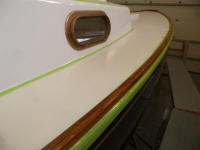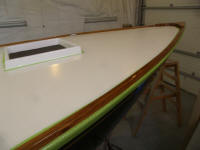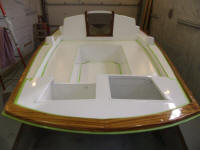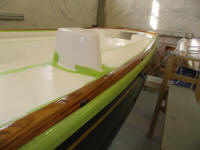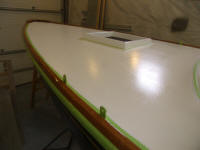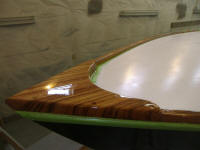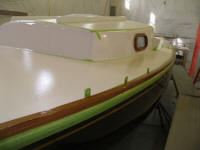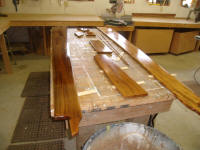 Total Time Billed on This Job Today: 6.5 Hours