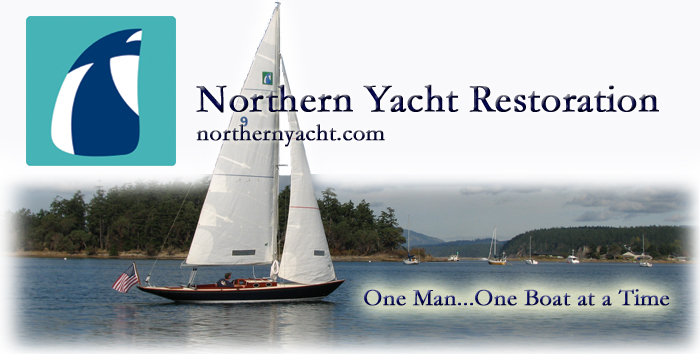 110 Cookson Lane | Whitefield, ME 04353 | 207-232-7600 | tim@lackeysailing.com
Home
| Contact Lackey Sailing |
Conversion Projects
|
Project Logs
|
Tim's Projects
|
Flotsam

Ms Lynne G | Sunday, October 19, 2014

To define the top edge of the boottop, I masked off the dark blue topsides paint with a narrow strip of vinyl fine-line tape, which would help make the transition crisp and clean.

Next, to cover the vinyl tape, I applied a layer of regular green masking tape, keeping it as close to the fine-line edge as possible to cover most of the vinyl and leaving just the edge exposed.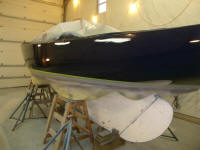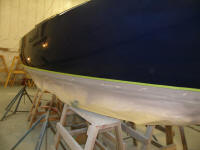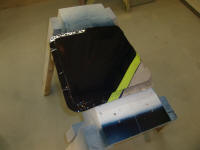 Finally, I covered the whole hull with masking paper to protect against overspray.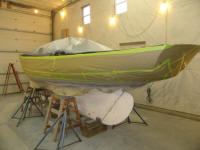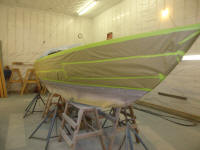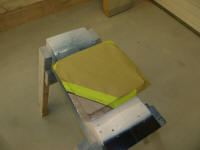 After final preparations, I applied four coats of snow white gloss topcoat to the boottop.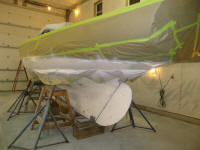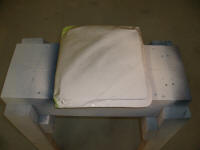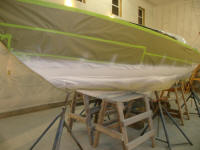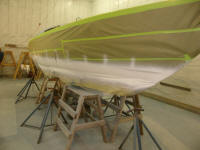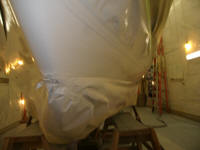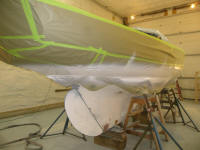 Total Time Billed on This Job Today: 4 Hours