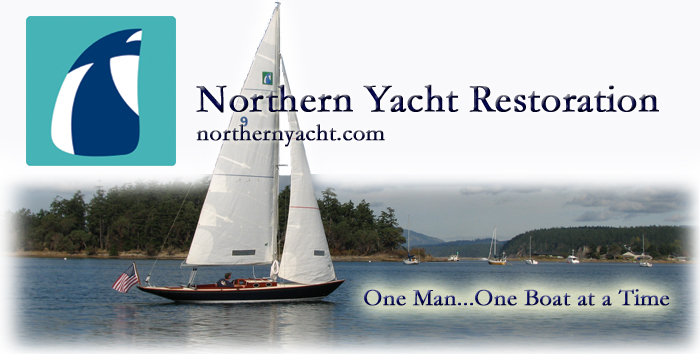 110 Cookson Lane | Whitefield, ME 04353 | 207-232-7600 | tim@lackeysailing.com
Home
| Contact Lackey Sailing |
Conversion Projects
|
Project Logs
|
Tim's Projects
|
Flotsam

Khasanah | Monday, April 8, 2013

Over the weekend, I completed the second and final coat of new nonskid paint on the aft deck, leaving it ready for hardware reinstallation which, along with that on the coachroof, I'd complete in due course.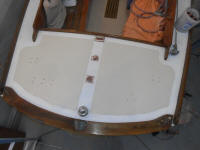 Back at the coachroof, I sanded the last application of fairing filler that I'd applied earlier, then worked my way through several additional grits and into finish sanding to more or less complete the fairing and surfacing work. A few pinholes and tiny low troughs remained, which I filled now with a fine filler.

With the major work in this area complete, in preparation for final masking and surface prep I removed the tape and plastic that I'd had in place to protect the adjacent surfaces during the epoxy and sanding work.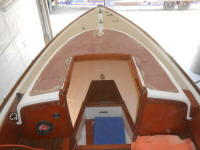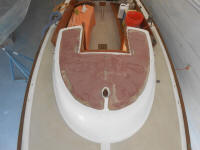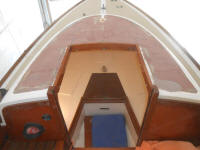 Meanwhile, I sanded the exterior through hull patch area as needed and, with that area complete, applied a coat of plain epoxy.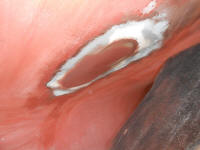 Inside the boat, I applied another coat of white enamel to the chainplates and surrounds.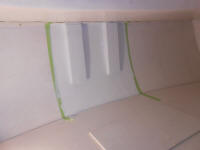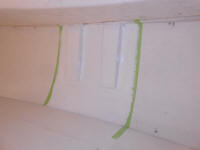 Total Time on This Job Today: 2 hours