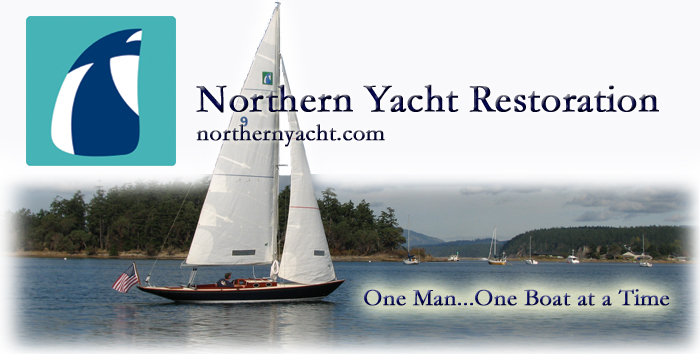 110 Cookson Lane | Whitefield, ME 04353 | 207-232-7600 | tim@lackeysailing.com
Home
| Contact Lackey Sailing |
Conversion Projects
|
Project Logs
|
Tim's Projects
|
Flotsam

Khasanah | Tuesday, April 9, 2013

After one more light sanding, this time by hand, the work on the coachroof was essentially complete. After vacuuming and solvent-washing, I marked off a border just outside of the repairs, then masked off the field for painting. Since the new marks were just out and on untouched adjacent material, after I'd finished the masking I lightly sanded the edges out to the tape as required to prepare the areas.

Before moving on with the primer, I decided to overbore and fill the fastener holes for the companionway hatch, cleats, and jib tracks. Drilling from beneath, where the original hole locations were visible, to mark the holes, from above I then used a larger bit to remove the top skin and core around each location. Afterwards, I filled the holes with a thickened epoxy mixture, which I left to cure before continuing.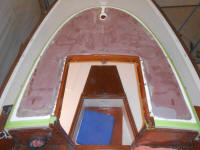 Back in the cabin, I applied another coat of enamel to the chainplate areas.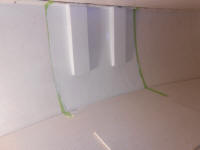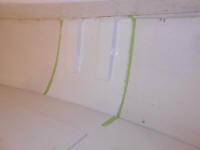 Finally, I washed and lightly sanded the epoxy over the through hull patch, and applied a coat of red bottom paint to complete the repair.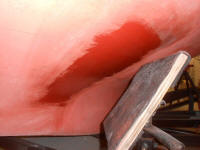 Total Time on This Job Today: 1.5 hours