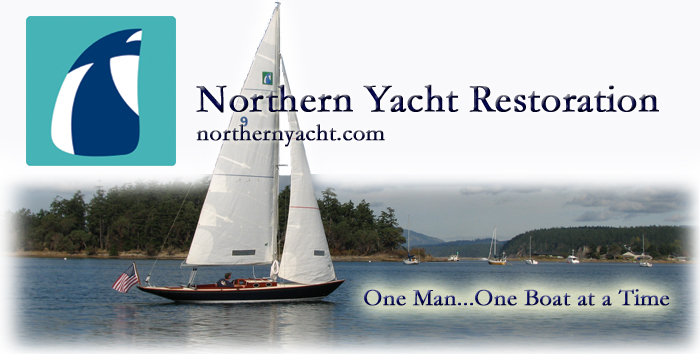 110 Cookson Lane | Whitefield, ME 04353 | 207-232-7600 | tim@lackeysailing.com
Home
| Contact Lackey Sailing |
Conversion Projects
|
Project Logs
|
Tim's Projects
|
Flotsam



Ensign #1212

| Tuesday, May 13, 2014

I was out of the shop all morning on other business, but in the afternoon I prepared a thin plywood template of the new bulkhead, starting with the cardboard template I'd made earlier. After some minor adjustments, the templates fit well. I left the center cutout a bit smaller than the final shape would be to allow for more accuracy in laying it out later on the final bulkhead material, so the shape shown in the template bulkhead is not representative of the final opening.

Satisfied with the fit, I laid out the template sections on a sheet of 18mm Sapele marine plywood. After trying the templates several different ways, I decided the grain looked best when oriented vertically, and I laid out the templates in such a way that the leftover plywood would work well for building new doors, since I couldn't see using the weathered old cabin doors in the new bulkhead and planned to build new ones.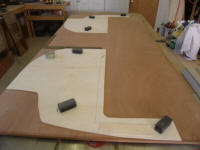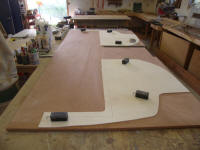 After tracing the templates, I cut out the final bulkhead sections. Again, I left the doorway cutout undersized for now, pending final layout a little later in the process.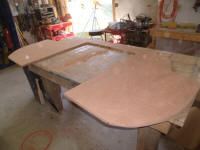 I fit the bulkhead sections in place. The port side fit easily with no additional fine-tuning, but I had to trim the starboard side in one or two places before it fit properly.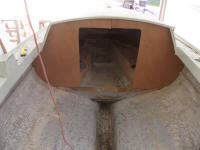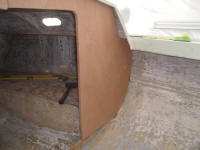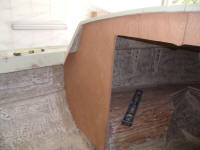 Once I'd fit the sections properly and aligned them vertically and plumb, I struck new layout lines for the doorway opening, using the old door trim as a guideline for sizing the opening and placing it based on a centerline I struck on the boat.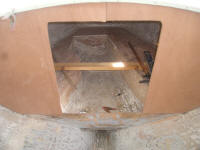 Next, I removed the bulkhead and, after some final layout on the bench, cut out the final opening for the doorway.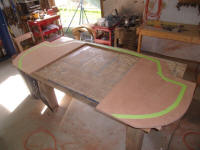 Preparing for installation, I marked a consistent border along the edges of the bulkhead and masked it off to prevent epoxy from ending up in the wrong places later. After cleaning the bulkheads and the bonding area on the boat, I applied a coat of epoxy resin to the edges of the bulkheads, the portions of the bulkheads that would be beneath the berth level in the interior, and, since I had some leftover epoxy, the exposed wood at the after ends of the berths. Since it was late in the day, I left final installation for next time.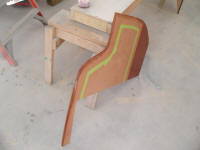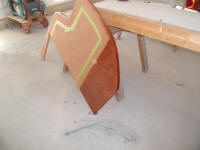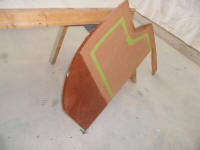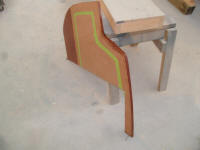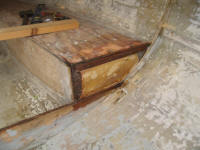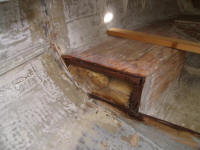 Total Time Billed on This Job Today: 4.5 Hours