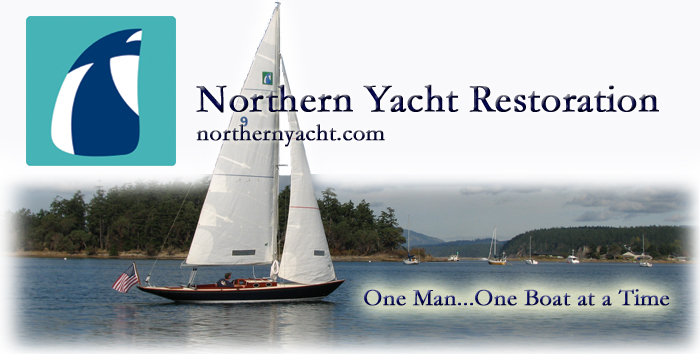 110 Cookson Lane | Whitefield, ME 04353 | 207-232-7600 | tim@lackeysailing.com
Home
| Contact Lackey Sailing |
Conversion Projects
|
Project Logs
|
Tim's Projects
|
Flotsam



Ensign #1212

| Friday, May 9, 2014

I sanded all deck surfaces once more, this time with 120 grit paper on a vibrating finish sander. This smoothed the last application of fine fairing filler, and was the final preparation step before high-build primer, which would act as a surfacing compound to fill small remaining voids and highlight other areas requiring additional attention.

Afterwards, I sanded the topsides, also with 120 grit paper, the final preparation step for these areas as well.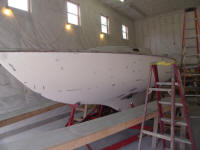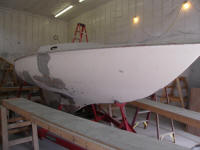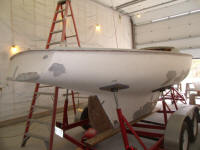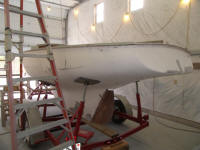 Total Time Billed on This Job Today: 3 Hours