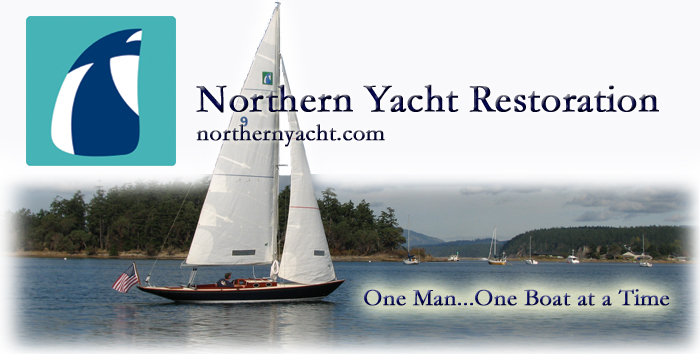 110 Cookson Lane | Whitefield, ME 04353 | 207-232-7600 | tim@lackeysailing.com
Home
| Contact Lackey Sailing |
Conversion Projects
|
Project Logs
|
Tim's Projects
|
Flotsam



Ensign #1212

| Friday, June 6, 2014

There were several areas on deck and hull where I'd applied one additional round of the fine fairing filler, taking care of any final voids left over after high-build and earlier rounds of fine filler. With a hand block and by hand as needed, I sanded these areas smooth.

The removable section of the berth in the cabin had been off the boat when I sanded the interior spaces earlier, so down on the bench I sanded it to remove the old paint from all sides.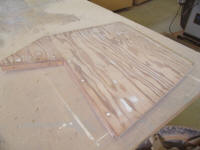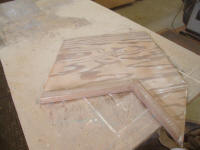 Similarly, the two plywood shelf panels from outboard of the cockpit seats required paint removal and sanding. This process revealed some rot along one edge of the port side, but the damage was minimal and would be easy to repair with a plywood graving piece later.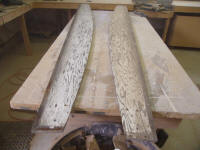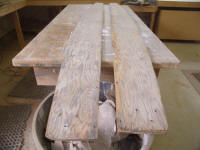 Total Time Billed on This Job Today: 2 Hours