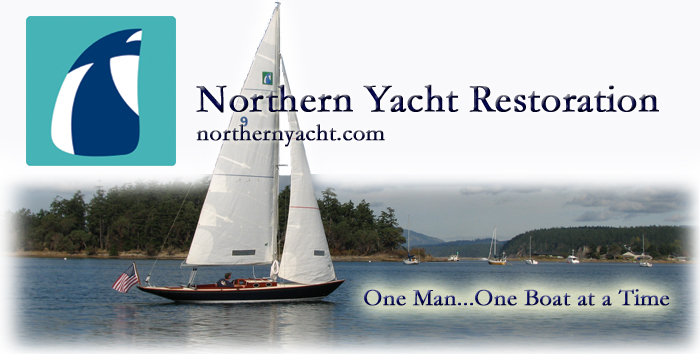 110 Cookson Lane | Whitefield, ME 04353 | 207-232-7600 | tim@lackeysailing.com
Home
| Contact Lackey Sailing |
Conversion Projects
|
Project Logs
|
Tim's Projects
|
Flotsam



Ensign #1212

| Thursday, June 5, 2014

I continued work on the seat support legs, removing the varnish with a scraper and heat gun and then sanding all surfaces clean and smooth with 80 grit. With so many surfaces, this process took disproportionately long compared to the apparently diminutive size of the pieces.

There is a lot of trim in an Ensign cockpit. (Not shown: coamings and starboard seat slats)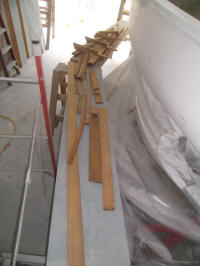 The last pieces of woodwork remaining were the cockpit coamings. The starboard coaming still had most of its varnish intact, but the port coaming--particularly the inboard side--had been mostly bare of varnish for some time, weathering it significantly.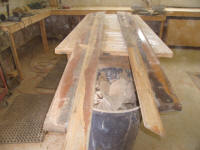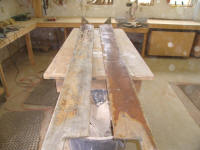 In the usual way, I stripped the old varnish, revealing a multitude of colors and textures in the wood that I hoped sanding and bleaching would help even out. There would be a few small repairs required to portions of the coamings, particularly at the return blocks forward.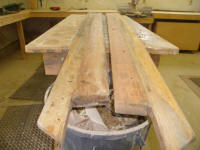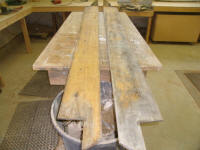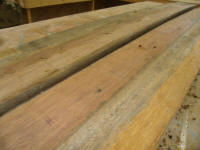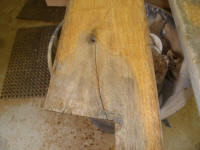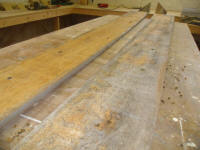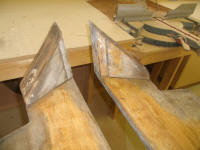 With an off-site appointment in the afternoon, and the major woodwork preparations behind me, I didn't have time to sand the newly-stripped coamings.

Total Time Billed on This Job Today: 4 Hours