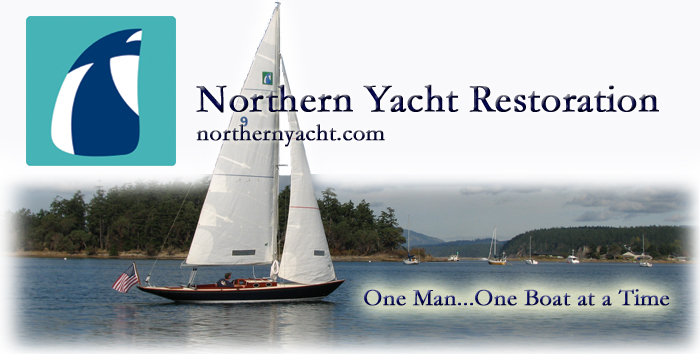 110 Cookson Lane | Whitefield, ME 04353 | 207-232-7600 | tim@lackeysailing.com
Home
| Contact Lackey Sailing |
Conversion Projects
|
Project Logs
|
Tim's Projects
|
Flotsam



Ensign #1212

| Wednesday, July 16, 2014

The new topsides paint had had sufficient cure time to allow retaping. Starting with a thin strip of special vinyl fine-line tape, I masked off the hull just above the boottop edge. This would provide a clean, sharp line between the two colors. Then, I covered this with regular masking tape, leaving only the very lower edge of the vinyl tape exposed.

Next, I covered the entire hull with masking paper, taping it securely all over to protect against overspray.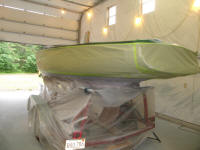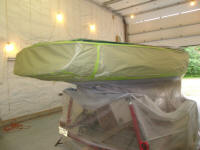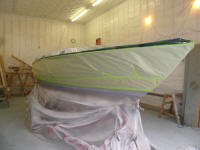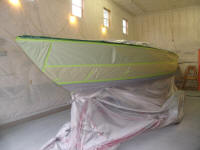 Before completing the final preparations for the boottop, I took some time to chisel flush the excess bungs from the cockpit sole.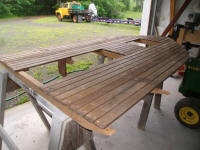 After solvent wash and tack-off, over the course of a few hours I sprayed three coats of Alexseal gloss white topcoat on the bootop.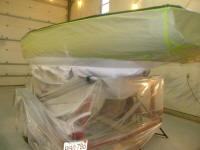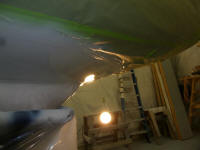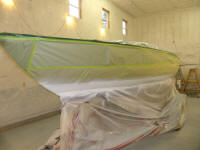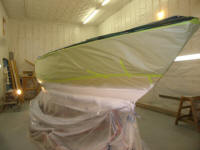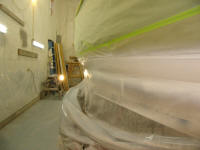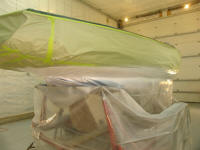 Total Time Billed on This Job Today: 5.5 Hours