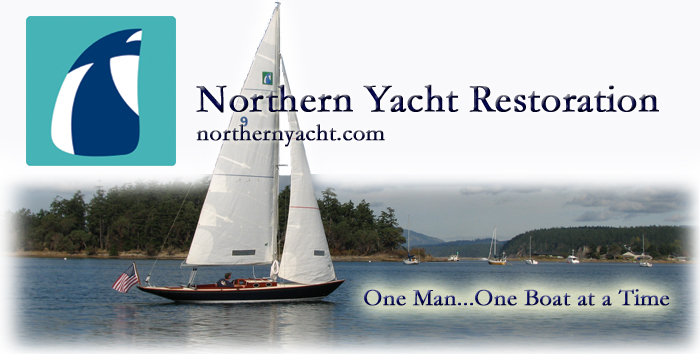 110 Cookson Lane | Whitefield, ME 04353 | 207-232-7600 | tim@lackeysailing.com
Home
| Contact Lackey Sailing |
Conversion Projects
|
Project Logs
|
Tim's Projects
|
Flotsam



Ensign #1212

| Monday, July 14, 2014

The final step remaining before hull paint was to mask off and cover the deck areas, now that the new paint there had had ample cure time while I was away on a vacation. So during the first part of the morning, I completed this task, taping the plastic sheeting securely along the gunwale. Afterwards, I completed a final solvent wash, tack-off, and other final pre-paint preparations.

During the remainder of the day, I applied three coats of Alexseal flag blue gloss topcoat to the hull, leaving the new paint alone to cure till morning.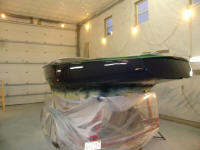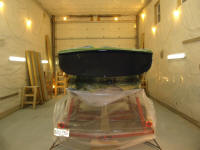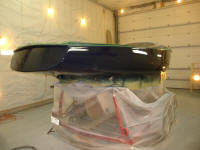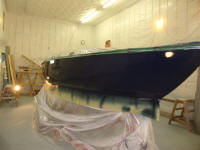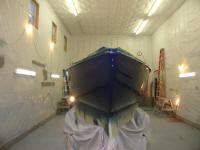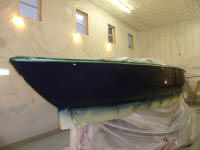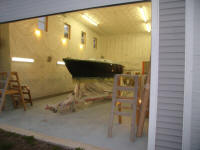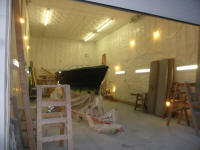 Total Time Billed on This Job Today: 4.25 Hours