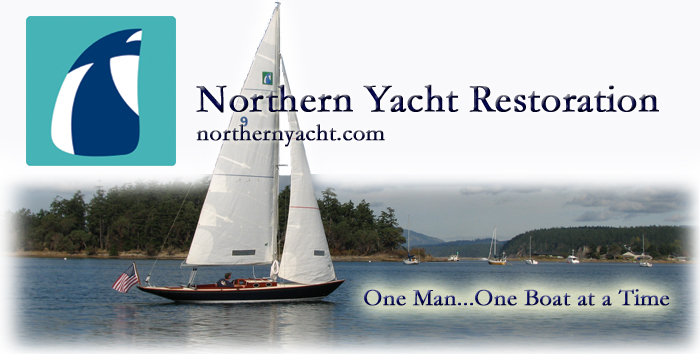 110 Cookson Lane | Whitefield, ME 04353 | 207-232-7600 | tim@lackeysailing.com
Home
| Contact Lackey Sailing |
Conversion Projects
|
Project Logs
|
Tim's Projects
|
Flotsam



Ensign #1212

| Thursday, August 7, 2014

After an unexpected situation arose in the morning, I didn't get to work till nearly 3:00. To start the brief afternoon's work, I sanded and then applied another coat of varnish to the cabin doors and final trim piece.

In the cabin, I installed the mast step with new fasteners.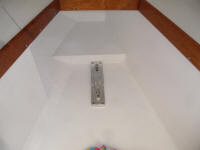 Duplicating the original configuration, I installed four screws from the inside of the cabin bulkhead into the forwardmost cabin sole beam to further secure the cabin sole.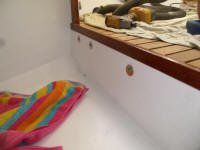 Next, I installed the refinished coamings, along with various small trim pieces in and around the cockpit.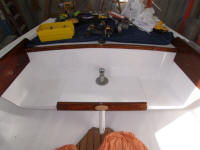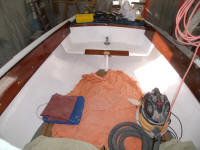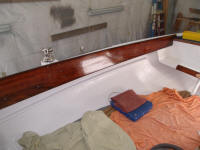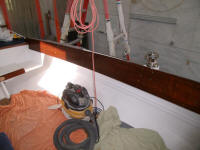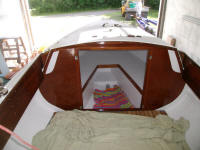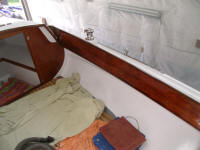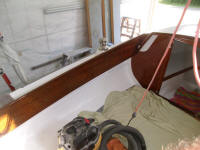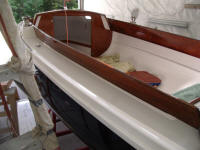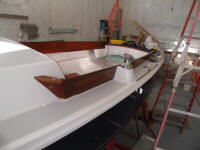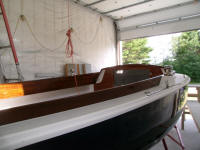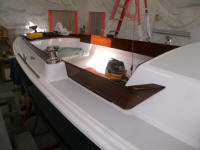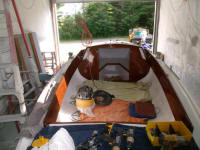 Finally, I reinstalled the stem casting. I was still awaiting the final pieces of rubrail installation track, which had been delayed through shipping errors/omissions but were finally on their way. This would leave the rubrail installation as most likely the final job that would occur in the project.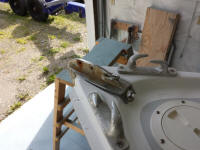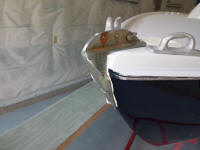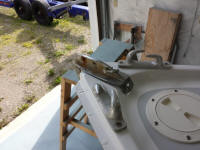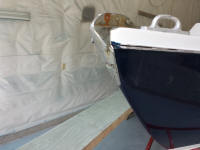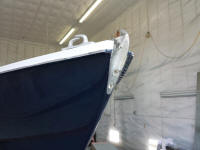 Total Time Billed on This Job Today: 2.5 Hours