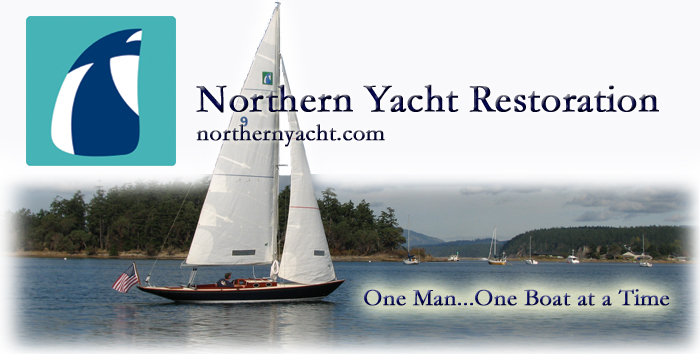 110 Cookson Lane | Whitefield, ME 04353 | 207-232-7600 | tim@lackeysailing.com
Home
| Contact Lackey Sailing |
Conversion Projects
|
Project Logs
|
Tim's Projects
|
Flotsam



Ensign #1212

| Wednesday, August 6, 2014

First on the day's agenda was more varnish, this time the 5th coat on the outside faces of the cabin doors (and vents).

The bulkhead varnish came out well and I deemed this complete for now, removing the tape.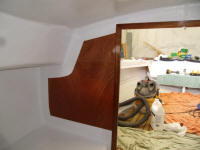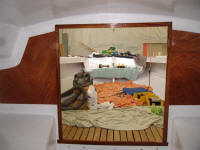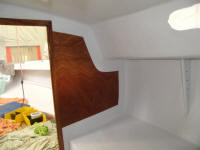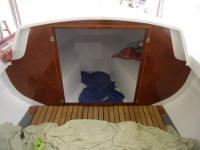 I spent most of the remainder of the day on deck hardware, starting with the cabin trunk and the various cleats and blocks located there. As with other areas on deck, I'd overfilled the original bolt holes with epoxy, and marked the locations with small pilot holes earlier, so locating the hardware in its original locations was straightforward. In each case, I drilled and tapped the holes for machine screws, and installed the hardware with new stainless steel fasteners, sealant, and large washers for support.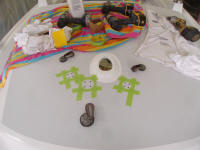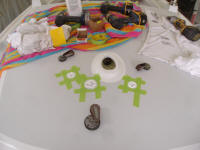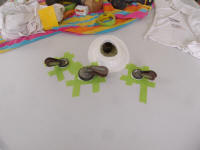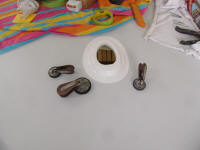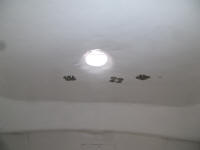 Moving aft, I installed the cabin top winch, cam cleats, and regular cleats in their original positions, using large washers and backing plates as appropriate.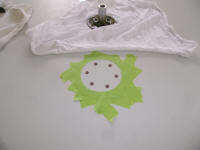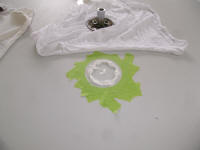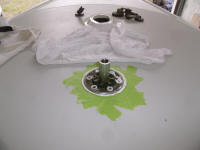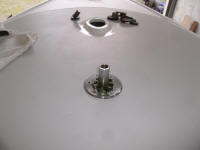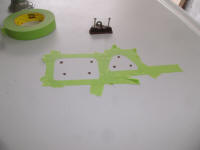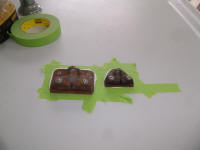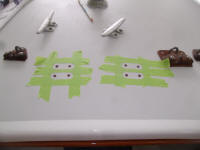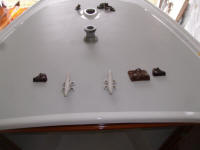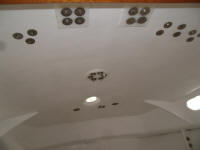 I installed the new chainplates with new 3/8" bolts and 1-1/2" washers. Once the new chainplates were in, I installed the original deck covers with new sealant and screws, leaving the excess sealant here to cure before I removed it.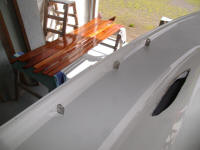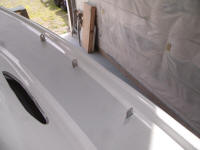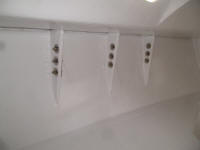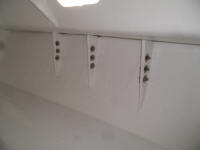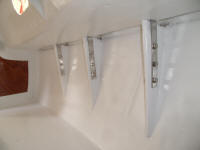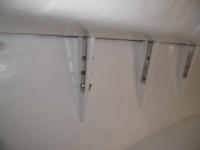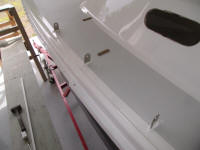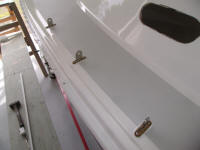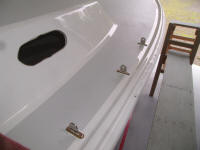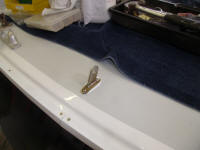 The last pieces of significant deck hardware were the genoa tracks. Here, I reinstalled the original tracks with new fasteners and new spring-loaded lead cars.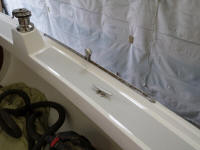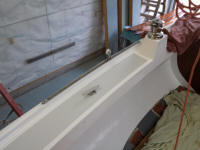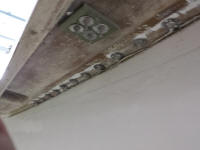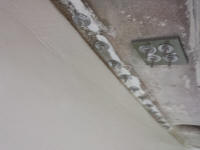 Now that most of the work inside the cabin was complete, I went ahead and installed the newly-varnished berth fiddles.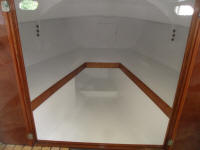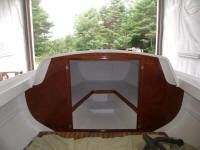 During the day, I'd soaked the old pot metal builder's plate in a solution to remove the already mostly-failed plating from the surface. This revealed the bronze-colored original metal beneath, which I'd leave to weather naturally from here. I reinstalled the badge on the small piece of cockpit trim.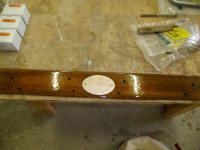 I cleaned up the original aluminum mast step, and applied coats of spray primer and silver paint to the pieces.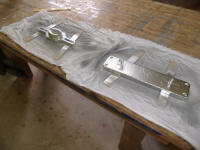 While working on these odds and ends, I installed the original aluminum tiller head on the new tiller.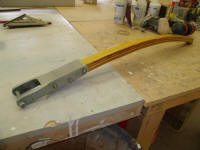 Total Time Billed on This Job Today: 7.25 Hours