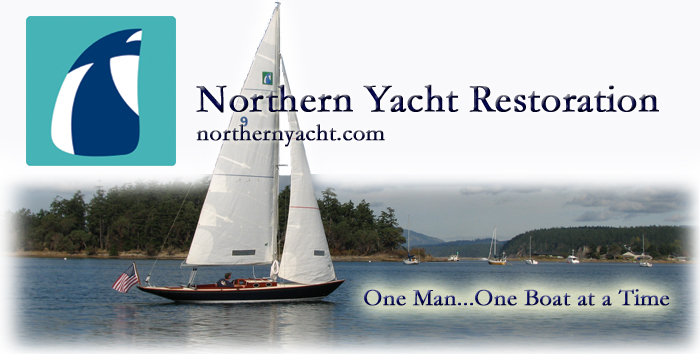 110 Cookson Lane | Whitefield, ME 04353 | 207-232-7600 | tim@lackeysailing.com
Home
| Contact Lackey Sailing |
Conversion Projects
|
Project Logs
|
Tim's Projects
|
Flotsam



Ensign #1212

| Thursday, April 24, 2014

Before I got into the day's dirtier tasks ahead, I worked on the main bulkhead to create a template. I made some reference marks for the location of the seat support cleats, then removed the cleats to provide a flat surface for the template.

I made paper templates of each side of the bulkhead for future reference, as I wasn't sure whether I'd be able to use the original bulkhead as a guide once I'd removed it.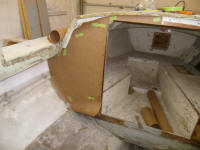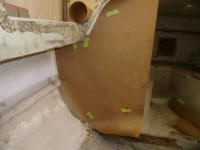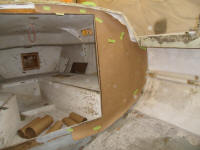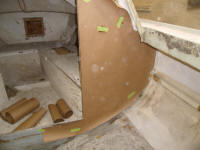 Now that the outside portions of the through hull patches were in place and cured, I installed fiberglass from the inside to complete the patches. Outside, I sanded the cured patches to prepare them for fairing compound as needed.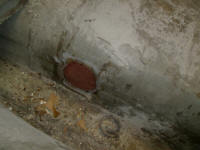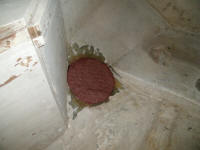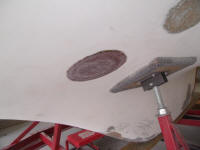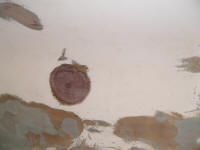 I went closely over the hull to locate any small voids or gouges that required filling, and ground them out as needed to receive filler. After vacuuming and solvent-washing the hull, I applied epoxy fairing filler to these and other areas as needed, both on the topsides and bottom.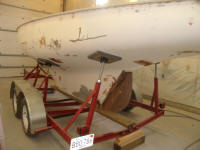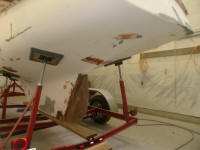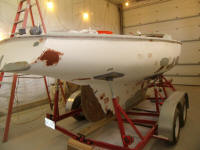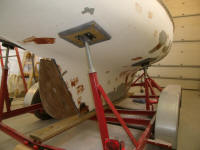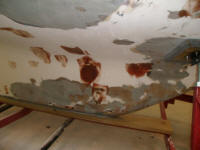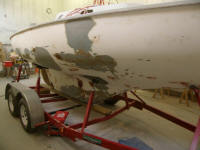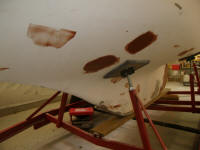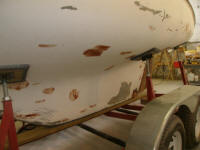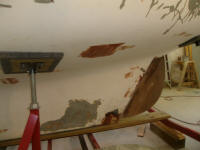 On the leading edge of the keel, I found a crack, which I ground out a bit and left alone for the moment to see if there was any discharge before I sealed and reinforced the area.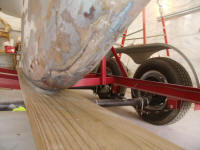 Back on deck, I sanded the coachroof, cabin sides, and sidedecks outboard of the cockpit to remove the factory molded nonskid pattern and otherwise prepare the original surfaces for additional prep work. I wanted to start with the coachroof since I planned to remove the main bulkhead before sanding the interior, and didn't want to have to work on the coachroof or nearby decks while the bulkhead's support was missing.

There'd be additional detail and hand work ahead, and I left the foredeck and poop deck for another time.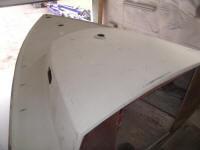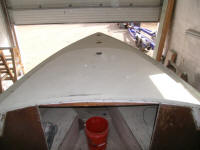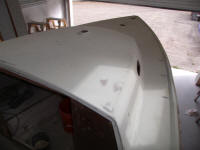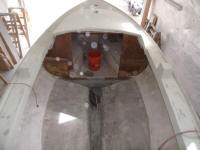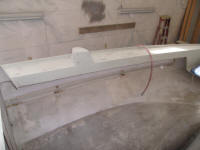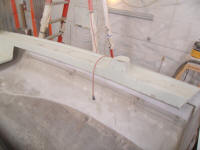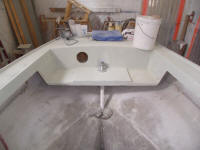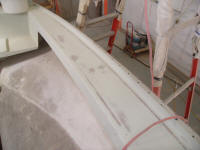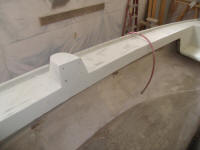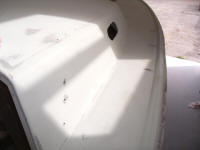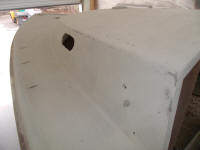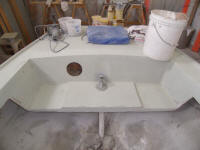 Total Time Billed on This Job Today: 6.5 Hours