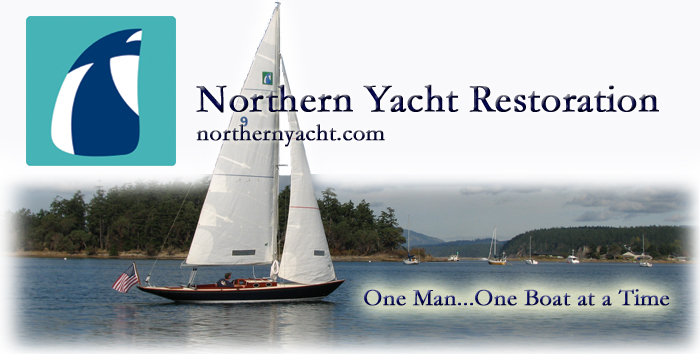 110 Cookson Lane | Whitefield, ME 04353 | 207-232-7600 | tim@lackeysailing.com
Home
| Contact Lackey Sailing |
Conversion Projects
|
Project Logs
|
Tim's Projects
|
Flotsam



Ensign #1212

| Tuesday, April 22, 2014

With a new rubrail planned, I began the day by removing the old one, starting with the aluminum end caps at the bow and stern corners.

Once I pried up the ends and got things started, the vinyl/rubber rubrail came away pretty easily from the outward hull/deck flange. The flange, which was held together with adhesive and rivets, was in good condition in most areas.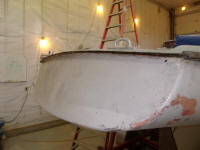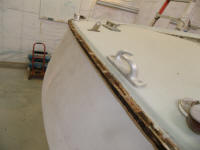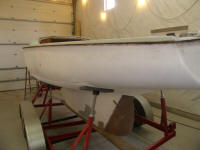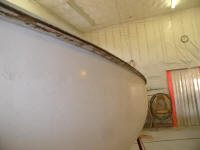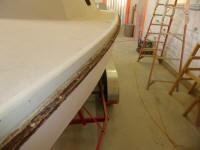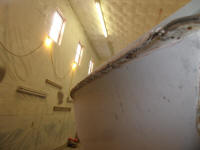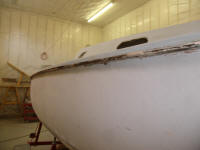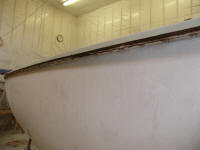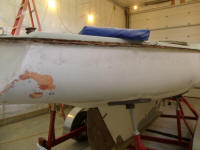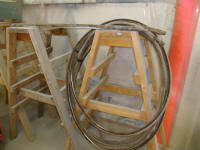 I also removed the stemhead fitting.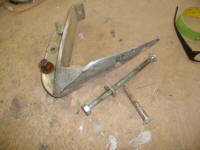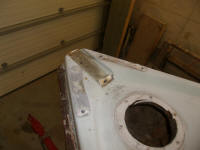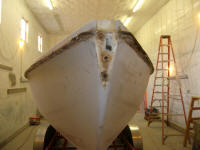 Starting with the counter and after quarters, I sanded the hull to remove the old paint down to the gelcoat beneath, and also scuffed the hull/deck flange to remove old sealant and clean it up a bit. Over the course of the day, I sanded the port side and starboard quarter, and about halfway aft from the starboard bow, working through three different sandpaper grits and two different sanding tools to remove the paint and sand the surface smooth through 120 grit. This exposed a number of old repairs, mostly typical gouge-filling, with larger repairs visible on the starboard side.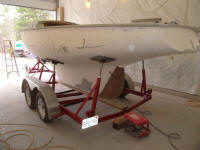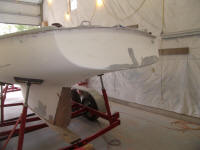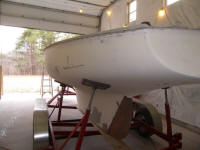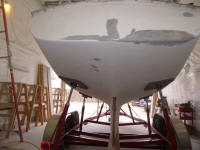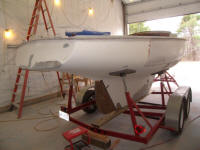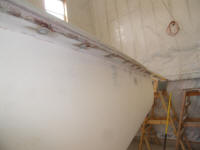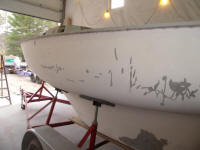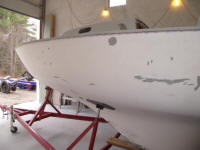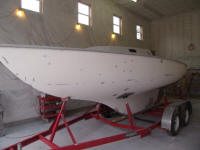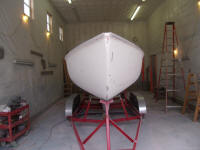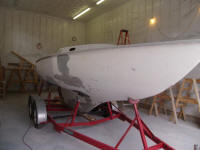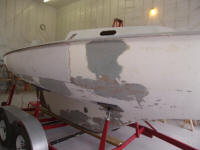 Total Time Billed on This Job Today: 7.25 Hours