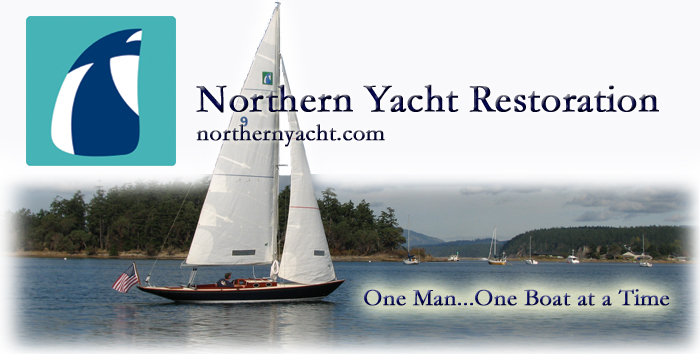 110 Cookson Lane | Whitefield, ME 04353 | 207-232-7600 | tim@lackeysailing.com
Home
| Contact Lackey Sailing |
Conversion Projects
|
Project Logs
|
Tim's Projects
|
Flotsam



Ensign #1212

| Wednesday, April 16, 2014

With the departure of another boat that I'd had temporarily stored in the shop, I repositioned things so the boat was more in the center of the space, offering plenty of working room.

Starting at the stern, I began to strip the deck of hardware and trim. For the moment, most of the hardware on the stern deck remained inaccessible from beneath, thanks to a single small access port in the vertical bulkhead and the factory foam filling within. To eventually remove the various hardware from this area, additional access would need to be created. From the access port, I could reach a centerline padeye, and also removed various wooden trim pieces from the aft end of the cockpit. With brittle old, corroded fasteners, it was slow going removing things without damage.

The coamings were screwed to the molded sides of the cockpit, with four bolts through the molded winch risers, and additional screws from the cabin into the coaming return blocks. As I removed the fasteners, a number of the screws broke off within the fiberglass, which released the coamings but left portions of the threads still embedded in the boat for later attention. Only one screw broke on the port side, but on the starboard side I could only get a few screws out whole.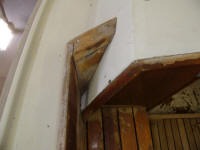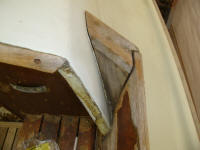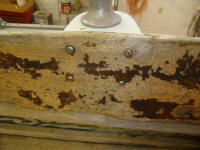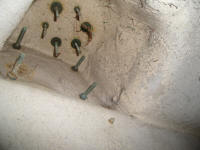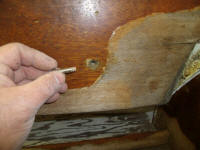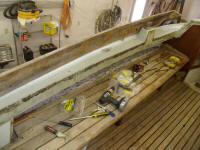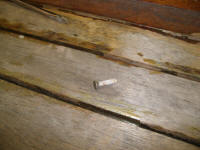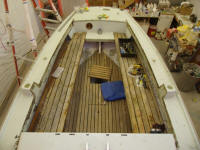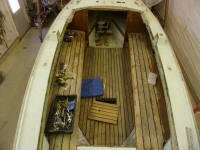 Meanwhile, I removed the sheet winches from their raised pads. The winches were installed with a mishmash of fastener types and lengths, all of which were overlong and tested the capacity of my deepest sockets and nut drivers, but eventually I removed all the fasteners without incident. I also removed a pair of sheet cleats from the sidedecks, along with the sail tracks from the molded toerails.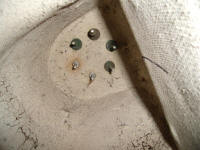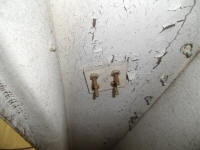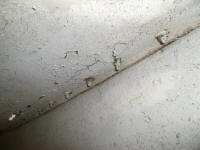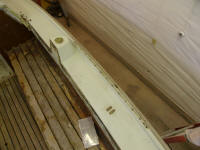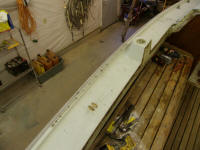 Total Time Billed on This Job Today: 5 Hours