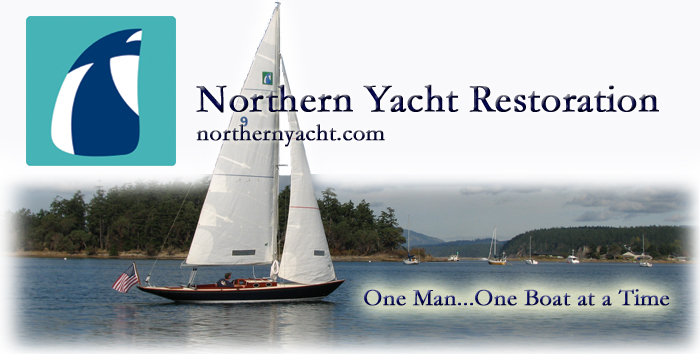 110 Cookson Lane | Whitefield, ME 04353 | 207-232-7600 | tim@lackeysailing.com
Crème de Menthe | Wednesday, January 19, 2011

I wrapped up most of the remaining work on the work list, except for three mast collar blocks that had not yet arrived.

I installed new cheek blocks in the cockpit, replacing the damaged ones that I'd removed earlier. The deck around these blocks (and other areas) was soft, as previously determined. Major repairs would be put off till another time, so for the moment I simply installed the blocks with new backing plates, fasteners, and sealant.

I bolted the traveler bridge in place, then secured the traveler back in place as original.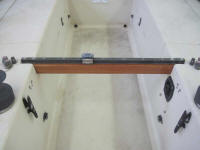 The boat's four winches were stiff and hard to turn, so I disassembled each, cleaned off the old grease with solvent as needed, and lubricated the bearings and pawls with proprietary winch grease (bearings and gears) and light oil (pawls). This greatly improved the winches' action.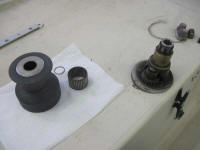 Total Time on This Job Today: 3 hours