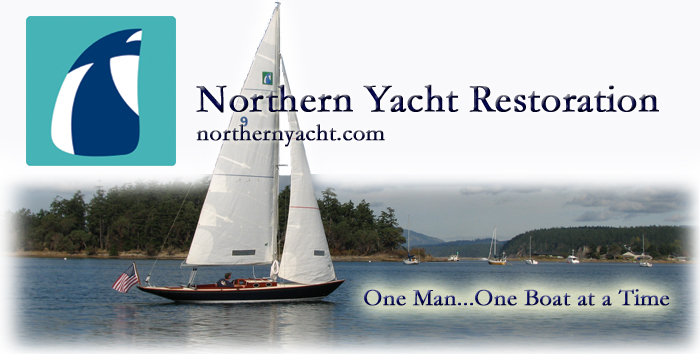 110 Cookson Lane | Whitefield, ME 04353 | 207-232-7600 | tim@lackeysailing.com
Home
| Contact Lackey Sailing |
Conversion Projects
|
Project Logs
|
Tim's Projects
|
Flotsam

Ashantee | Monday, February 23, 2015

Over the weekend, I wrapped up the final preparations for primer, with paint and spray equipment setup and various other related chores. Starting early Monday, I applied three coats of Alexseal high-build epoxy primer to the deck and hull, starting with the cockpit well and coachroof (since I needed to access these areas from the sidedecks), then the sidedecks and cabin sides.

After completing the deck, I moved the staging planks down to hull level, and applied three coats of the primer to the hull, and to various locker lids down at floor level.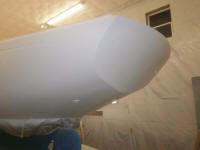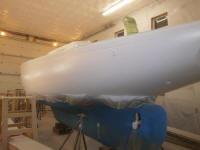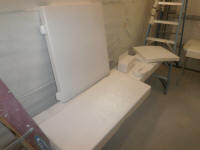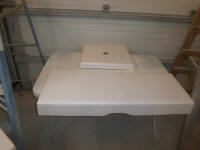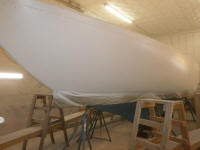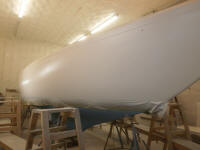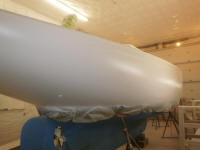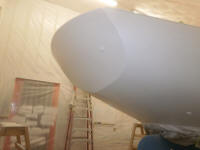 Total Time Billed on This Job Today: 9.25 Hours