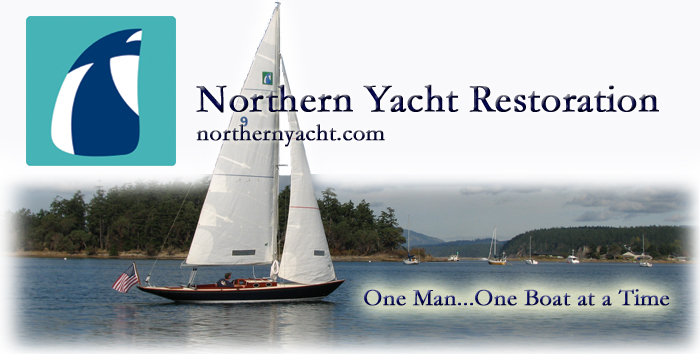 110 Cookson Lane | Whitefield, ME 04353 | 207-232-7600 | tim@lackeysailing.com
Home
| Contact Lackey Sailing |
Conversion Projects
|
Project Logs
|
Tim's Projects
|
Flotsam

Ashantee | Friday, February 20, 2015

A few final details remained to complete the preparations for high build primer, starting with the port openings. From inside, using paper delicate masking tape on the still-fresh paint to cover the openings. From outside, I masked the openings to cover up the insides of the openings and, in particular, to seal off the gaps between cabin trunk and interior liner throughout the process, preventing dust traps.

With work in the cabin done for now, I masked off the companionway opening with paper, taping it securely.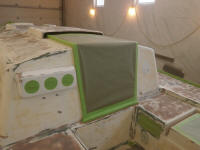 During the rest of the day, I wrapped up most of the final prep, including rinsing off the staging and shop floor, and final solvent washes for the deck and hull using the paint system's proprietary solvent for this purpose, along with other preparations.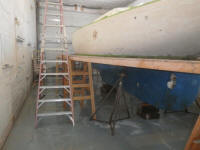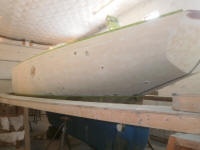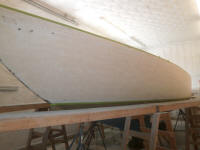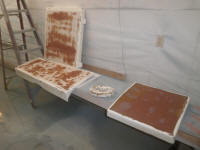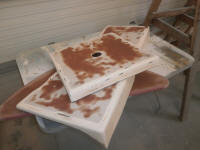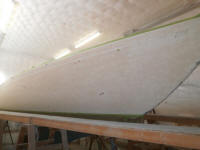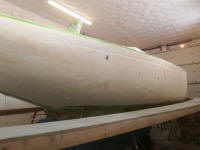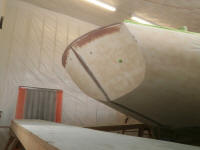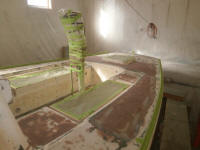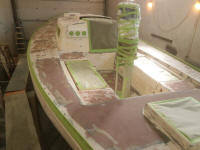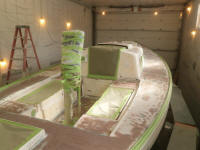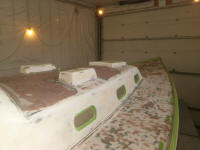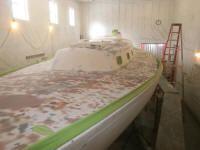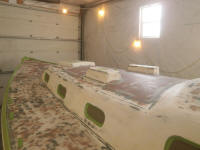 Total Time Billed on This Job Today: 5.5 Hours