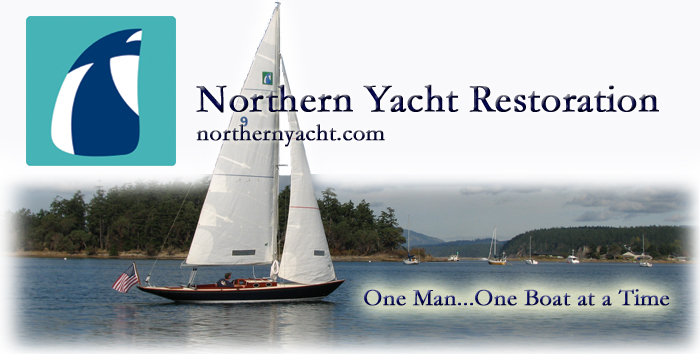 110 Cookson Lane | Whitefield, ME 04353 | 207-232-7600 | tim@lackeysailing.com
Home
| Contact Lackey Sailing |
Conversion Projects
|
Project Logs
|
Tim's Projects
|
Flotsam

Ashantee | Thursday, February 5, 2015

The new fiberglass on the taffrail required a light sanding before I applied a coat of fairing filler to blend the new material in with the surrounds.

I spent the remainder of yet another snowy morning working on the decks, with a final round of cleanup and then application of gray fine epoxy filler to those areas where required: mainly pinhole and gelcoat void filling, and fine-tuning a few minor low spots. I'd never get them all at this point, but the high-build primer later would highlight any remaining areas requiring attention.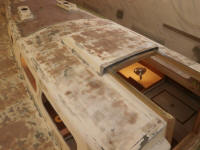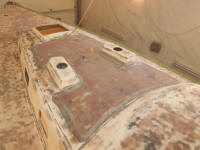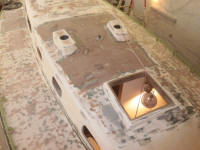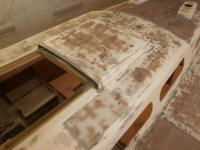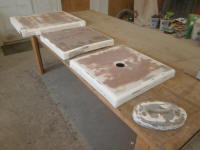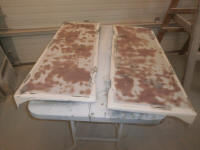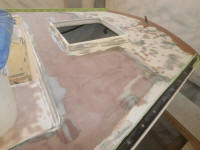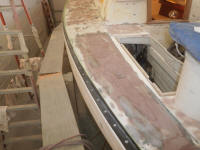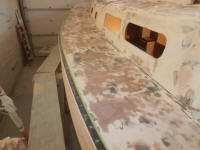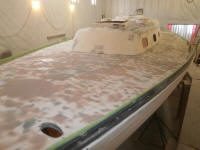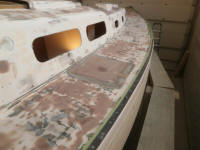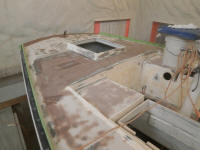 More snow = less shop time, but during a short work session in the afternoon I worked in the cabin to clean up and prepare for some masking I needed to do down there in order to begin prep work on the overhead in the near future.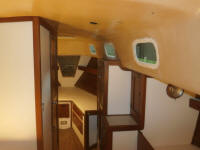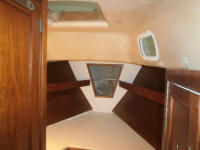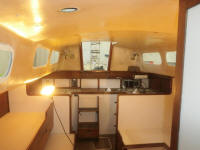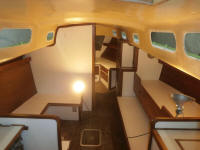 Total Time Billed on This Job Today: 5 Hours