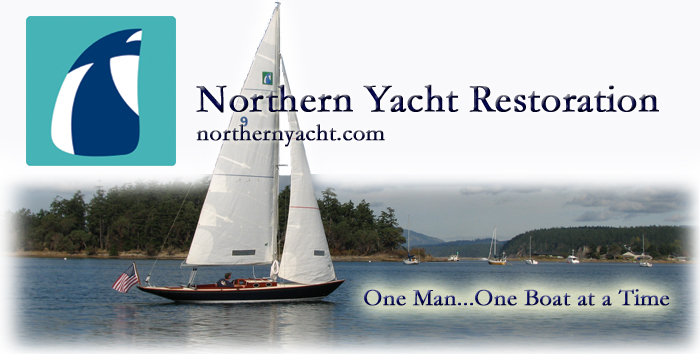 110 Cookson Lane | Whitefield, ME 04353 | 207-232-7600 | tim@lackeysailing.com
Home
| Contact Lackey Sailing |
Conversion Projects
|
Project Logs
|
Tim's Projects
|
Flotsam

Ashantee | Monday, April 20, 2015

With the project list winding down, the remaining varnish work would rank high for much of the week, so I started by sanding the handrails, coamings, and other bits and pieces to prepare them for a new coat. After vacuuming and solvent-washing, I masked off the coamings and elsewhere on deck as needed, but left the varnish itself for a little later in the day.

Returning to the dome lights for the head and electrical panel area, I prepared two rings from leftover teak, cutting circles a bit larger than the diameter of the lamps and removing the centers to give the wiring and other protrusions from the non-flush lamp backs a place to go. I didn't worry about making the inner opening perfectly concentric, and in fact kept one side a bit wider than the other since the wiring exit on the lamp was far to one side.

After sanding the rings, I applied a number of coats of satin spray varnish during the day, leaving them to cure overnight.

The owner had two fire extinguishers to install in the cabin. With limited bulkhead space for the larger of the two, I eventually decided to install it in the starboard hanging locker, where it was easily accessible but out of the way. The smaller one fit neatly in a little nook between the companionway ladder and the icebox front, where it'd be easily accessible to the engine room and galley.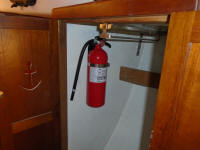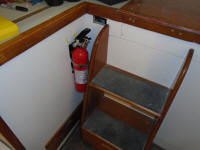 Next, I reinstalled the sailing instruments in their pod in the cockpit.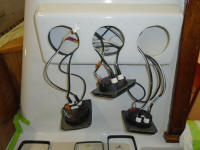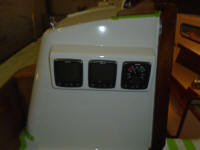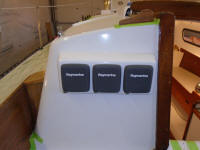 In the afternoon, and knowing I had to leave early for an appointment, I started right away on the varnish work, applying a coat to the handrails, coamings, swashboards, drink holder, and cockpit table. This actually took about half as much time as I'd expected, ending my day a little earlier than anticipated.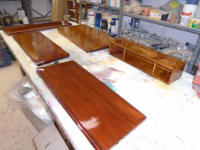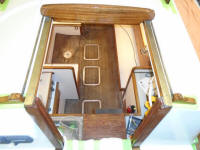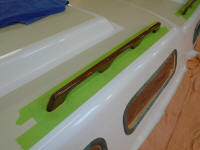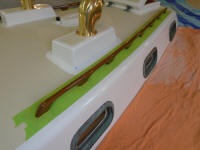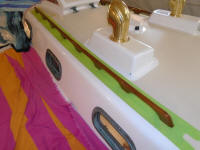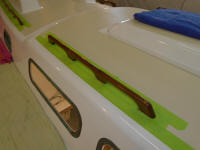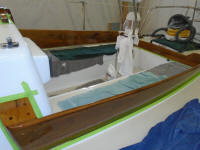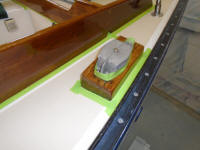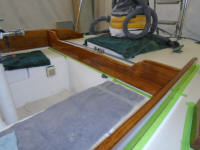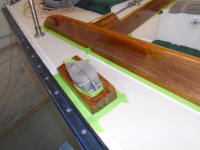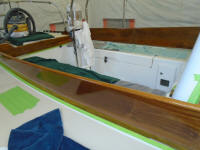 Total Time Billed on This Job Today: 4.75 Hours

0600 Weather Report:
25°, partly cloudy. Forecast for the day: increasing clouds and rain late in the afternoon and overnight, 40°.