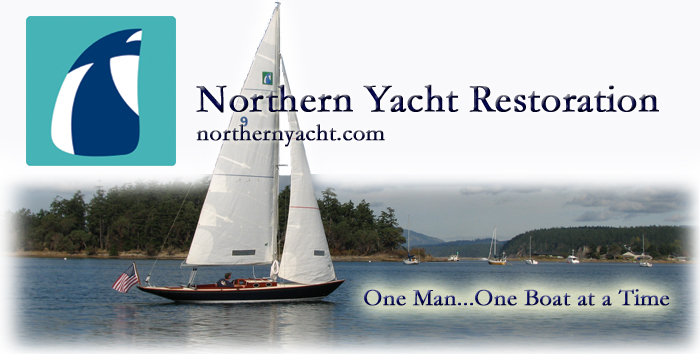 110 Cookson Lane | Whitefield, ME 04353 | 207-232-7600 | tim@lackeysailing.com
Home
| Contact Lackey Sailing |
Conversion Projects
|
Project Logs
|
Tim's Projects
|
Flotsam

Ashantee | Thursday, April 9, 2015

Next on the hardware agenda was the chainplate covers, three on each side. With the covers dry-fit, I drilled and tapped for four machine screws (#8) to secure the covers, then, after cleaning up, I installed the covers with lots of sealant and pan head screws.

I positioned the traveler on the aft deck between the footprint of the coamings. The center part of the track--roughly in line with the hatch--lay over a solid fiberglass section that I'd installed during the recore, but the sides extended into newly-cored areas, so I needed to overbore the holes to remove the core from around the eventual fastener locations.

I started with a couple holes in the center section, which I drilled and tapped for machine screws, after which I secured the track temporarily through those holes before marking the side holes and drilling the remaining center holes. Removing the track, I tapped the center holes and milled small countersinks, then used a 1/2" bit to remove the top skin and core from the holes on either side, leaving the inner skin intact while removing the core material.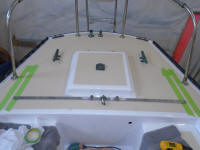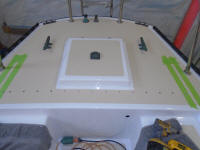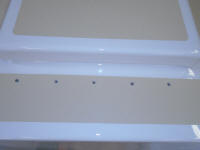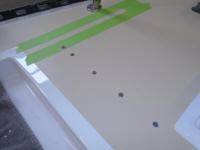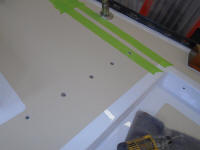 Next, after masking off the area I filled the holes with a thickened epoxy mixture, which I left to cure overnight.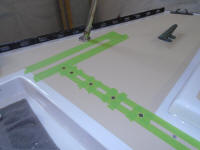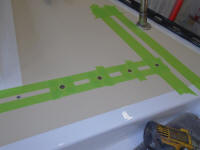 The forward hatch required a new latching system, and to this end I installed a brass latch to secure the hatch.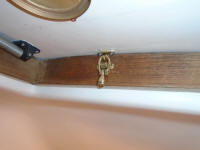 The two stanchions at the forward end of the opening gates featured gate braces. To position and install the braces' bases, I installed the stanchions (because the lifelines were still installed through all the stanchions, this meant installing all the stanchions) and marked the position for the bases before going through all my usual steps to prepare the holes and secure the bases with bolts and large washers beneath.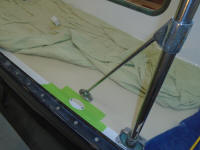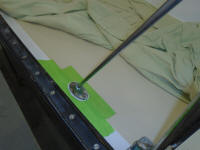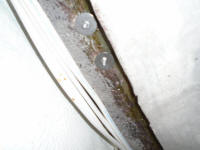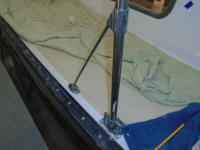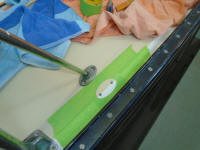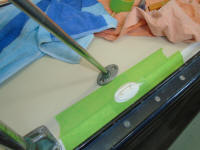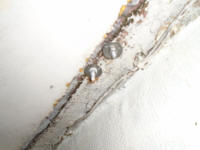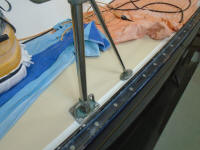 I secured all the stanchions in their bases with new set screws in the holes I'd retapped in the bases during their cleanup and prep earlier, and attached the lifelines to complete the job.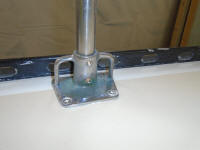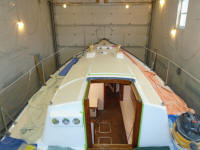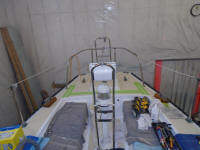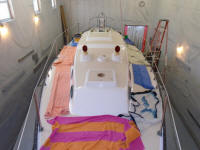 After sanding and final preparations, I applied more varnish to the companionway trim and now to the outside face of the swashboards, having applied enough to the insides.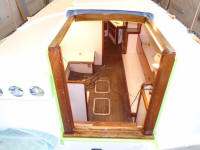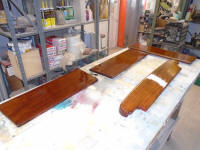 Finally, I applied a sealer coat of varnish to both sides of the new coamings (excepting the aft piece, which I'd yet to edge-mill and sand), and to two pair of new teak handrails for the cabin top.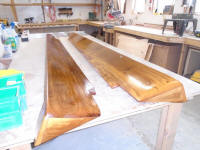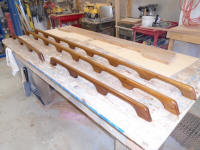 Total Time Billed on This Job Today: 7.5 Hours

0600 Weather Report:
25°, 4-5" of new snow on the ground from overnight. Forecast for the day: upper 30s, snow ending, cloudy