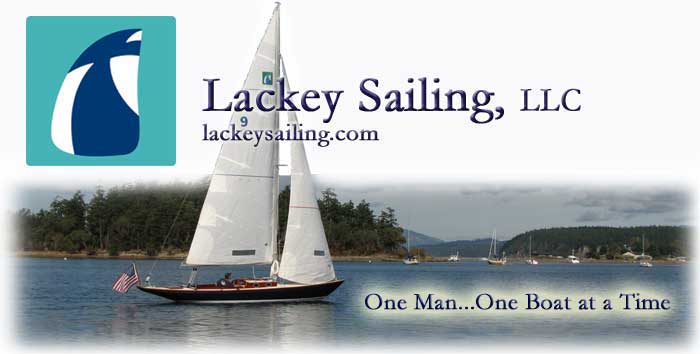 110 Cookson Lane | Whitefield, ME 04353 | 207-232-7600 | tim@lackeysailing.com
Waanderlust--Phase IV | Tuesday, September 1, 2015

The transducer plug had cured overnight, and after a light sanding inside and out the area was ready for fiberglass. On the outside of the hull, I sanded a bit more to provide a slight recess for the new fiberglass so that the repair would ultimately be flush. Afterwards, I applied two layers of heavy material over each side of the patch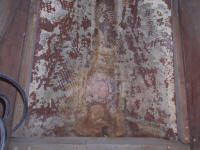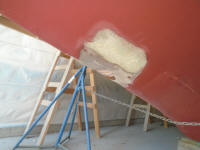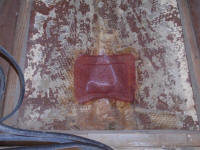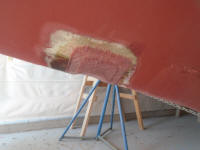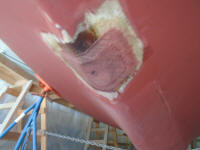 I lightly sanded the "tie coat" primer in the head and, after cleaning up, applied a coat of one-part white primer over all areas.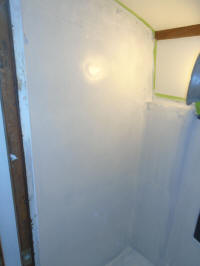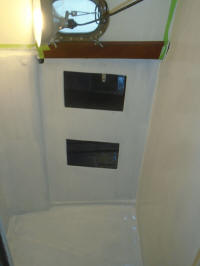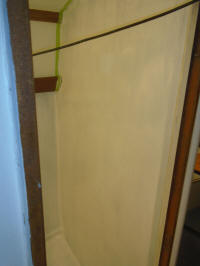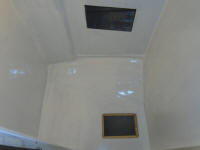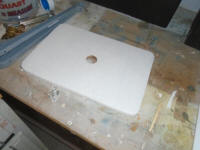 Down in the woodshop, I performed several milling operations on the two new door frame blanks, to create the necessary overlay rabbet, round the visible edges, and provide a recess for the doors' field panels. I prepared two 1/4" plywood panels for the doors to fit the openings, and applied a coat of primer to them.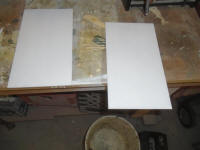 With milling operations complete, I sanded the door frames to clean and smooth them, then applied a sealer coat of varnish.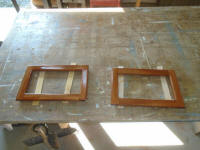 Meanwhile, I sanded and revarnished the companionway trim, continuing the buildup.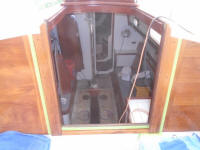 Total Time Billed on This Job Today: 5.5 Hours

<Previous | Next>

0600 Weather Report:
55°. clear. Forecast for the day: Sunny, 80.