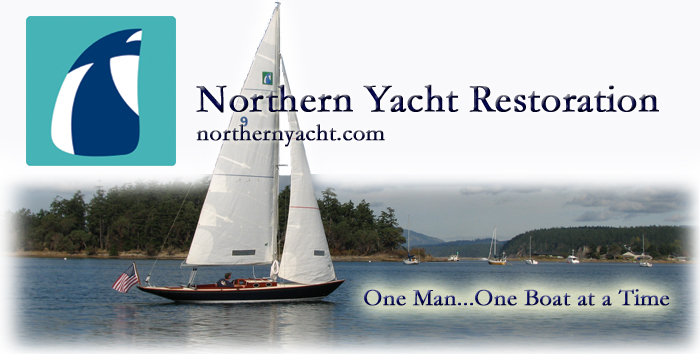 110 Cookson Lane | Whitefield, ME 04353 | 207-232-7600 | tim@lackeysailing.com
Waanderlust Project | Friday, May 14, 2010

I continued my efforts to remove everything portable from the boat, beginning with removing some extraneous gear from the cockpit lockers.

I moved back to the interior, this time to remove various locker doors, drawers, and other items that I could remove for refinishing. Much of the basic interior was generally sound, and the intention was to retain the bulk of the existing layout and installations, inasmuch as possible given the potential for as-yet-discovered damage to the structures.

The icebox lid and countertop was badly delaminated and rotted, and I removed what I could, along with various damp and moldy shelving units within. The rotted countertop extended beneath some upper cabinets, so I'd have to remove those later in order to continue. That was for a bit later in the process, though.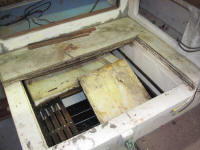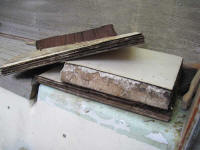 In the saloon, I removed drawers and locker doors, and other partitions and trim pieces that came out easily.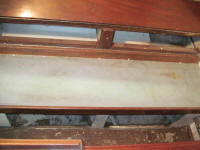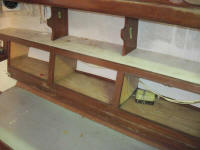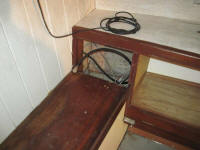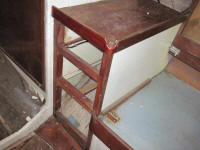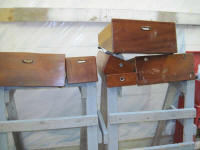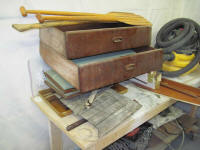 I discovered a section of the port settee front where the plywood had delaminated beneath the drawer opening.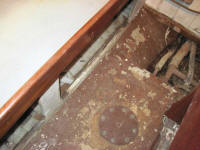 Other than a need to be refinished, the convertible saloon table was in good condition. I spent quite a bit of time looking it over: it was a marvel of engineering, with several folding leaves, a forward section that cleverly hinged and folded down, and other inspirations. For the time being, I couldn't figure out how to remove the table for safekeeping, refinishing, and to keep it out of the way during other interior projects, but I needed better lighting and would address its removal later.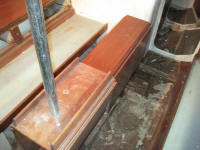 Total Time on This Job Today: 1.5 hours