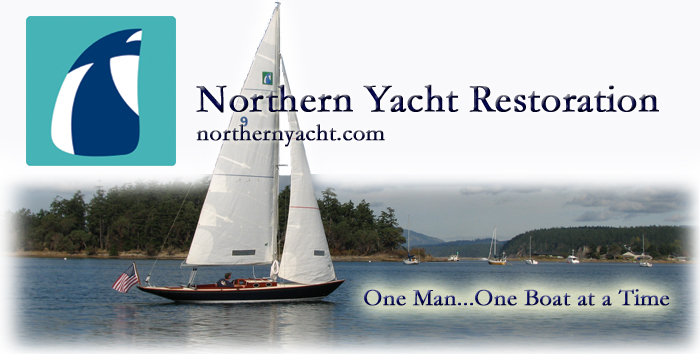 110 Cookson Lane | Whitefield, ME 04353 | 207-232-7600 | tim@lackeysailing.com
Waanderlust Project--Phase II | Friday, June 3, 2011

The glasswork on the engine foundations was complete. I washed and sanded yesterday's application, and cleaned up the area.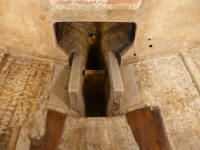 The addition of a layer of glass on the top surfaces of the foundations meant that there'd likely be a small adjustment required in the engine template and mounts. So I set up the centerline string and placed the template in position. The aft mounts were now a bit high, so I adjusted them down slightly to bring the template into the proper position relative to the string. By having the mounts labeled and adjusted as closely as possible at this stage, it would make installation and alignment of the actual engine that much easier.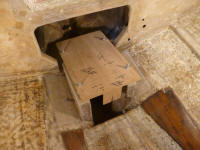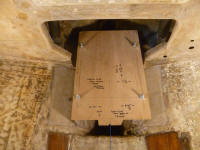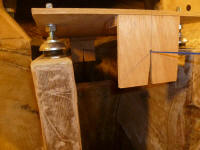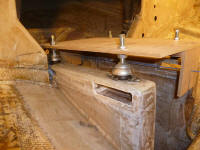 I pared away the excess bungs on the deadlight frames with a chisel and sandpaper, then lightly sanded all the frames to help blend the bungs with the actual frame. Afterwards, I cleaned up, solvent-washed, and masked off the frames so I could continue the varnish base buildup.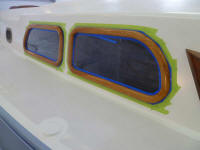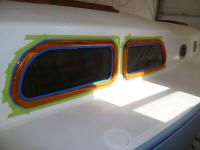 While still awaiting the delivery of the new diesel engine, I planned to hang the new fuel tank beneath the cockpit, in the same position as the original. Because access to this area would soon be more difficult or limited, I took a few minutes to paint out the area immediately beneath the cockpit and fuel tank location with some gray bilge paint, which I'd eventually apply elsewhere as the project continued at some later time.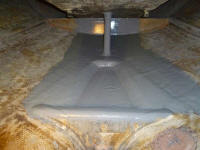 Total Time Billed on This Job Today: 4.75 hours