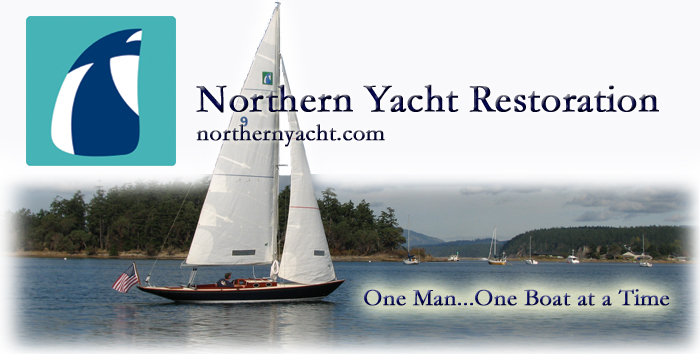 110 Cookson Lane | Whitefield, ME 04353 | 207-232-7600 | tim@lackeysailing.com
Waanderlust Project | Thursday, August 4, 2010

First thing, I wrapped up the hull sanding with the transom; I'd run out of time (and inclination) to complete it the day before.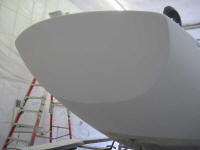 I reset the staging for deck work and sanded the remaining deck areas: foredeck, sidedecks, and cabin trunk. Over the course of the day, I worked my way around the boat and completed these areas.

Afterwards, I removed masking tape and paper and vacuumed and solvent-washed the decks to prepare for additional steps.

As anticipated, the high-build highlighted a number of areas on deck that would require additional attention, mainly small pinholes or other gelcoat interruptions left over from earlier filling efforts, most notably at the deck edge where the hull met the deck in a radiused corner. To finish the day, I mixed some fine fairing compound and applied it to these areas.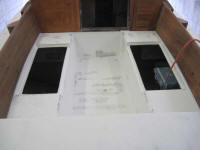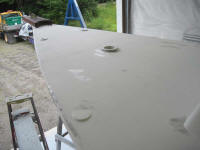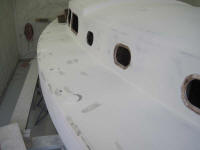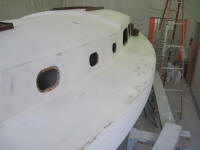 Total Time Billed on This Job Today: 7.75 hours