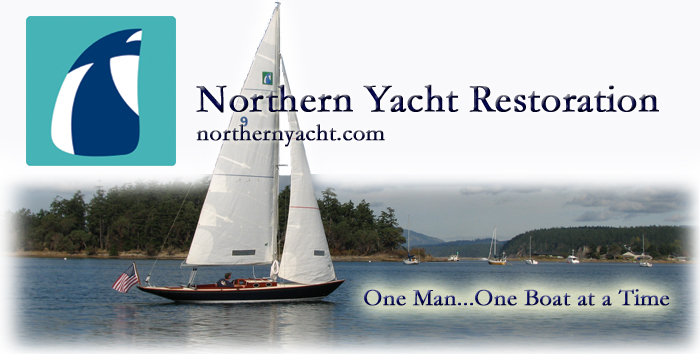 110 Cookson Lane | Whitefield, ME 04353 | 207-232-7600 | tim@lackeysailing.com
Home
| Contact Lackey Sailing |
Conversion Projects
|
Project Logs
|
Tim's Projects
|
Flotsam

Tytanic | Thursday, March 20, 2014

Frozen ground and heavy rain mean only one thing: water in the shop. This changed my plans for the day. I had hoped to do some bottom work--a thorough sanding to smooth the surface and prepare for new paint--but until the water stopped coming in, I chose to postpone this electrical activity (and the dust and water mix would have made a fine mess too).


I washed and sanded the new keel patches, and applied another round of fairing filler on the outside, which brought the contours to where they needed to be and would leave only pinhole filling still to do.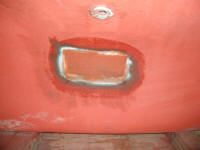 I gave the interior a good cleaning with detergent and water, which did a pretty good job removing dirt and mildew staining from the fiberglass interior surfaces. I also cleaned out the gutters around the cockpit hatch openings. With the shop already full of water, I might have continued with deck washing, but the scupper outlet was directly over the still-fresh patch on the starboard keel, so further deck washing would have to wait.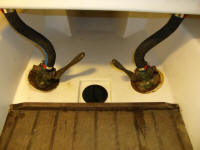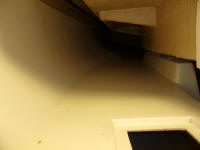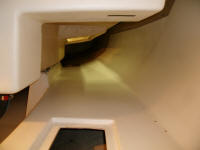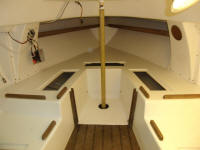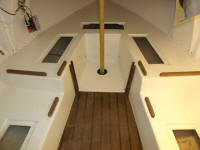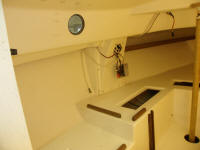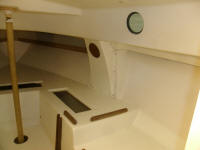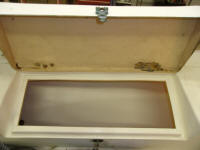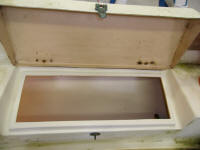 I did want to make the bottom work my next focus, wanting to get the dirtiest work out of the way earlier rather than later, and before getting into much cleanup of the hull and deck, so to prepare ahead for the chore, I covered the decks with some light plastic to keep sanding dust off. This also effectively meant that I'd have no choice but to do the bottom sanding next.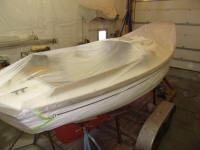 Total Time Billed on This Job Today: 4.5 Hours