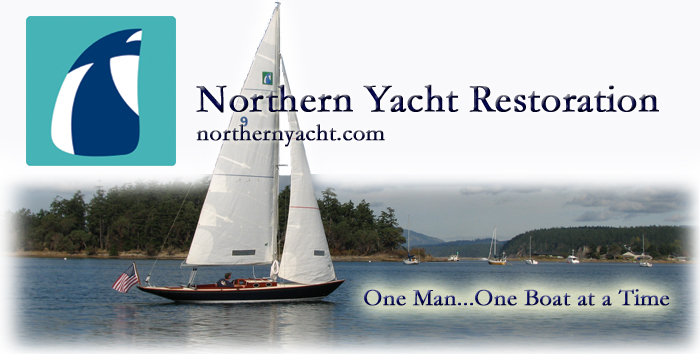 110 Cookson Lane | Whitefield, ME 04353 | 207-232-7600 | tim@lackeysailing.com
Home
| Contact Lackey Sailing |
Conversion Projects
|
Project Logs
|
Tim's Projects
|
Flotsam

Tytanic | Wednesday, March 19, 2014

After finishing up projected work lists and estimates for the job ahead, I got to work on the cockpit scuppers, which required new hoses. The old clamp screws were immobile and frozen, so I had to cut through the bands with a grinder to remove the hoses. I also trimmed some excessively-long bolts securing the seacocks, which freed a trapped 7/16" wrench from one of the studs.


I tightened up the seacock barrels, and installed new hoses and clamps.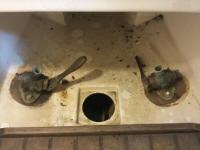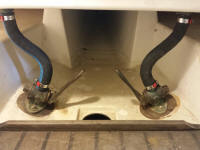 Preparing ahead to install longer genoa tracks to better accommodate the headsail the owner used, I removed the old tracks from the toerails.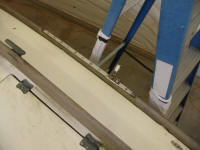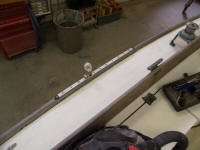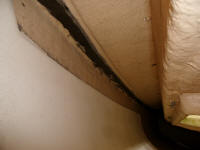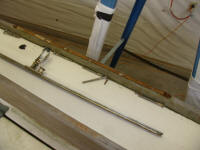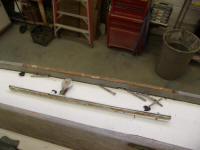 The owner requested that I remove an obsolete grounding plate from the keel, so that was my next task. Removing the nuts from within, and the old wires, I was able to remove the plate (and the wooden backing plate) easily.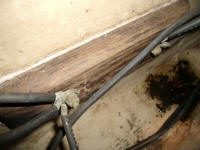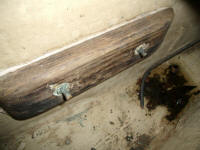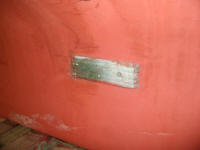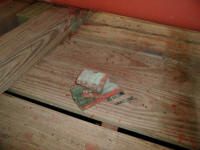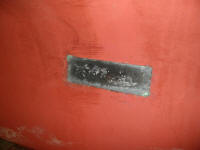 Afterwards, I prepared the surfaces inside and out, grinding away sealant, bottom paint, and a tapered area of the exterior laminate to get the area ready for hole patching. Inside the boat, I installed a layer of fiberglass over the whole area, incorporating both bolt holes, then, from outside, I filled the 1/4" holes with a thickened epoxy mixture and installed two layers of heavy material in the ground-out tapered area over both holes and the adjacent hull. With some leftover thickened epoxy, I was able to trowel on a first coat of fairing filler to begin to smooth the new patch in with the surrounding surfaces.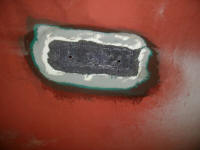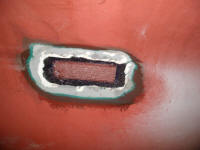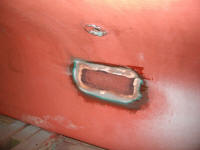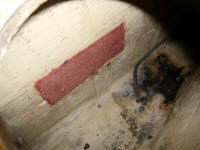 Total Time Billed on This Job Today: 6.5 Hours