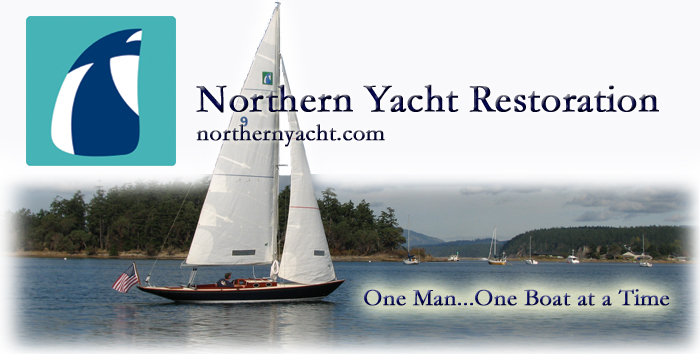 110 Cookson Lane | Whitefield, ME 04353 | 207-232-7600 | tim@lackeysailing.com
Totoro | Thursday, December 22, 2011

I completed another round of sanding, bringing most of the newly-recored areas close to completion. In the cockpit, I reapplied light fairing compound to fine-tune the repairs on the port cockpit seat, with a few dabs on the outboard motor well also, but for all intents and purposes the fairing here was complete.

The foredeck and mast step areas, where the core had ended up slightly lower than the surrounding deck, required a bit of additional work; plus, the large foredeck area lagged a day behind the other areas, with only two applications of fairing compound so far. I'd been sneaking up on smooth and fair surfaces in both areas, as each featured curvature in two direction, and this application of compound--the fourth on the mast step, third on the foredeck--would bring the surface into fairness with their surrounds, likely leaving only minor low spots to fill later.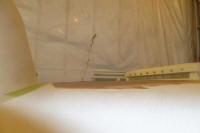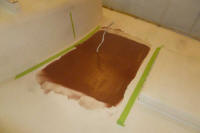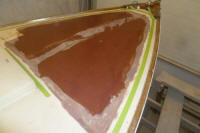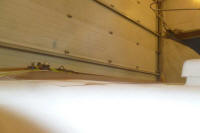 Total Time on This Job Today: 2.5 hours