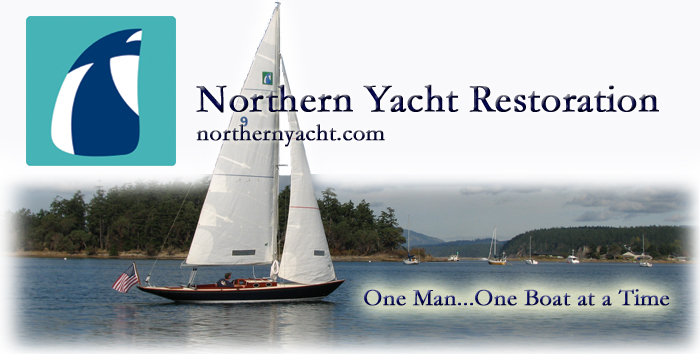 110 Cookson Lane | Whitefield, ME 04353 | 207-232-7600 | tim@lackeysailing.com
Bugs (Formerly Surprise) | Friday, October 29, 2010

Continuing the daily process, I once more sanded, cleaned and revarnished the teak exterior trim. The third coat, approaching full-strength, started to add depth and shine to the wood, though there were still several coats to fo.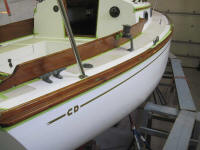 Later, I cut the new teak blank for the galley countertop to size and sanded it smooth, rounding the edges slightly. At the same time, I made a smaller blank to cover a cutout in the cockpit bulkhead where I'd soon be removing an old depthsounder unit.

With these pieces sanded and cleaned, I applied a sealer coat of varnish to both sides.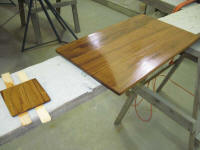 Total Time on This Job Today: 4.5 hours