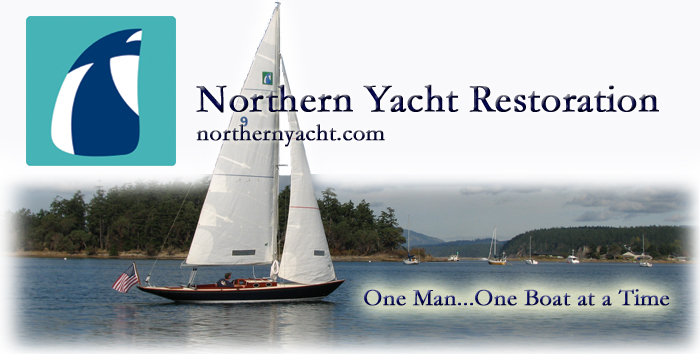 110 Cookson Lane | Whitefield, ME 04353 | 207-232-7600 | tim@lackeysailing.com
Bugs (Formerly Surprise) | Tuesday, October 26, 2010

The cockpit coamings were a bit rougher overall than were the toerails and other trim that I'd sanded yesterday. Despite the power wash, the coamings retained quite a lot of black deep within the rough texture of the wood grain.

The coamings required fairly aggressive sanding to clean up, though with the weathered texture of the woodgrain there was only so far I could realistically go without removing substantial amounts of material. However, working through the various grits eventually returned the coamings to clean, relatively smooth wood.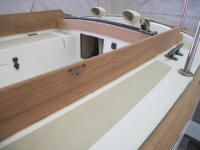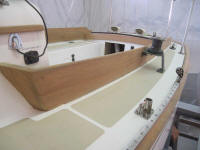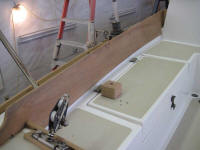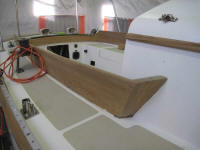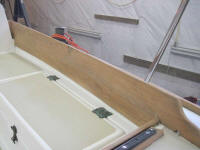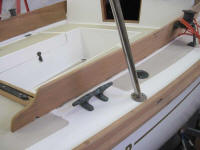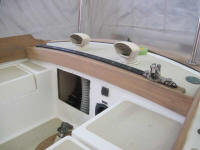 The companionway and drop boards were still in "original" condition in that I'd not used the power washer on the boards since it would have forced too much water below through the cracks. The drop boards were heavily weathered and blackened with age, and the hard veins of wood grain were prominent.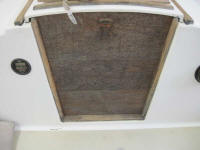 The boards required aggressive sanding in order to smooth, but fortunately they were fabricated from solid teak, so I could sand without worry of burning through a thin veneer. Eventually, after some substantial smoothing and working through the grits to 220, I returned the boards to a clean appearance suitable for varnish.

Similarly, I sanded the teak trim surrounding the companionway and overhead hatch as required.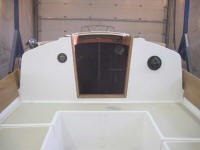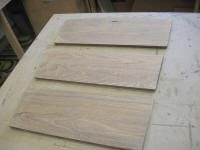 Afterwards, I cleaned up the boat and shop and made preparations for the work ahead.

Total Time on This Job Today: 7 hours