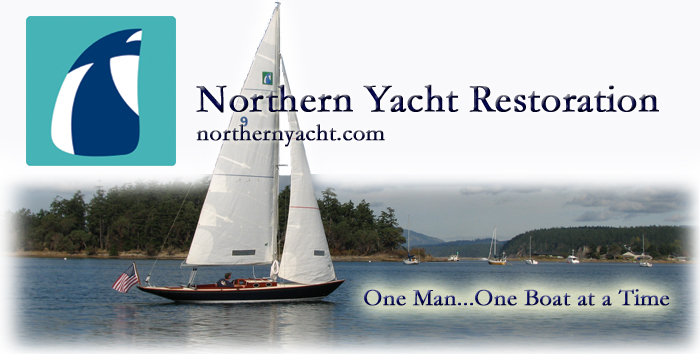 110 Cookson Lane | Whitefield, ME 04353 | 207-232-7600 | tim@lackeysailing.com
Bugs (Formerly Surprise) | Tuesday, November 23, 2010

While awaiting the new shaft for the engine (about a weeks' lead time), I had a few odds and ends to take care of. The engine work was more or less complete until the shaft arrived.

The owner selected a bronze padeye for the cockpit, to which he might secure a harness. We'd hoped to install this padeye on the forward end of the cockpit well, but I discovered that there was no access to the back side for through bolting: the cockpit well structure and interior molded liner assemblies were too close for access to the space, and too far apart to consider bolting all the way through.

Therefore, I suggested we place the padeye on the port forward side of the cockpit, where there was good access for bolting through the cockpit locker. With the location agreed upon, I installed the padeye with a hefty fiberglass backing plate and four bronze bolts.

I also installed a new bronze flagpole socket on the taffrail.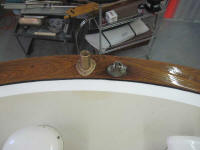 I disassembled the kerosene burner from the Force 10 heater to determine the source of the fuel leak. It looked like a brass cover assembly on the bottom of the heater platform might have been preventing the flare nut on the end of the copper fuel supply line from properly seating, so I removed the little cover and resecured the burner to the fuel line, tightly connecting the flare nut. This appeared to stop the leak, as I pumped the fuel cylinder with air and observed no leakage as I had before.


Total Time on This Job Today: 3 hours