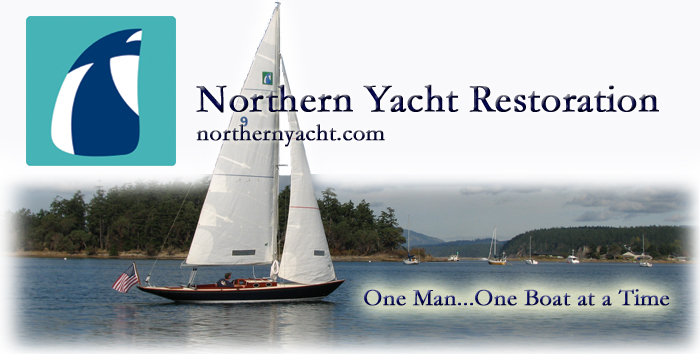 110 Cookson Lane | Whitefield, ME 04353 | 207-232-7600 | tim@lackeysailing.com
Bugs (Formerly Surprise) | Monday, November 15, 2010

The end of last week saw minimal opportunity for progress, with more delays on the engine shipment and little else remaining on the work list. During that time, we made an attempt to procure a retractable screen/shade for the forward hatch, but found that the seemingly appropriate size was larger than anticipated, with no other immediately obvious choices from the stock selection from the manufacturer.

I also applied additional varnish to the tiller and shroud rollers during this period.

Saturday's mail brought the new burner assembly for the Force 10 kerosene cabin heater, and I installed it on Monday morning before having to leave for an unrelated appointment (and also to pick up the new engine, which had arrived at the terminal). Removing the old burner and replacing it in kind was a generally straightforward job. With no new burner heads remaining in stock anywhere, the supplier could send only the basic burner with spirit cup; I reused the original burner head after removing excess soot.

Still ahead, I'd need to pressure-test the system to ensure that all the newly made-up connections were safe for operation, but I'd run out of time before I had to depart.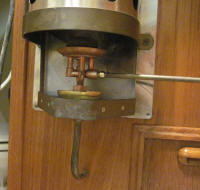 Total Time on This Job Today: 3 hours