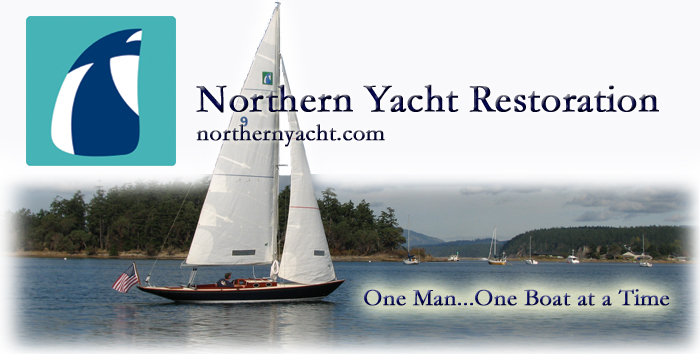 110 Cookson Lane | Whitefield, ME 04353 | 207-232-7600 | tim@lackeysailing.com
Bugs (Formerly Surprise) | Friday, December 17, 2010

After an equipment problem prompted a one-day delay, I moved Bugs outdoors for the remainder of the winter. Before she left the shop, I'd reassembled a framework that I originally built in 2009 when the boat arrived here; once the boat was set back up outside, I installed the winter cover.

In the spring, there'd be a short work list to get the boat ready for the season, including test-running the engine and final checks.

Total Time on This Job Today: